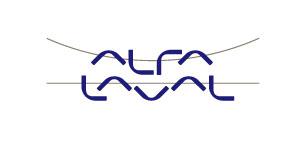 Integration Developer - Alfa Laval
Lund, SKÅ
Introduction
At Alfa Laval, we create better everyday conditions for people. We do this by contributing to a more sustainable future through engineering innovation. Straightforwardness, integrity, and respect are encompassed within our company DNA along with our strive for ever-improved solutions. We love what we do and we're good at it. But now we want to be even better! We're looking for an Integration Developer to our Information & Integration Management department at IT in Lund.
So, what are you going to do today?
Who you are
Who are you?
We are looking for a person with a great interest for integration and a passion to break down complex integration challenges into simple design and solutions that can be maintained efficiently.
About the job
We need to expand our team with an integration developer. We provide IT solutions for all information exchange between applications within Alfa Laval or between Alfa Laval and external parties. We have started a transition moving to more API and cloud-based solutions which you will be a part of.
You will participate in requirements management, develop, build, configure and unit test integration solutions. You ensure that solutions meet requirements outlined in the design documentation and that they are peer reviewed and documented. You will also provide 3rd line support for escalated incidents.
As a part of the job you keep yourself updated with new technology and participate in evaluations and tests.
What you know
To succeed you have:
Ability to translate business requirements into a integration solution design, configuration and build as well as determine estimates of effort.
Competence in system development models, methodology and documentation.
Knowledge of integration and application architecture.
Working according to enterprise architecture frameworks; principles, policies, standards, patterns, roadmaps.
Knowledge of international integration standards.
Experience of integration development.
What's in it for you?
We offer a challenging position in an open and friendly environment where we help each other to develop and create value. Your work will have a true impact on Alfa Laval's future success.
For more information, please contact
Mikael Persson, Manager, Information & Integration Management, +46 46 36 70 34
Karin Wilkenson, HR 0722-083105
Union information:
Jesper Bergh, Akademikerföreningen +4646367604
Bror Garcia Lantz, Unionen, +4646366985
Please send your application no later than 30th of September 2019
What about the job
What you know
Contact details
Add video (URL link and text only)