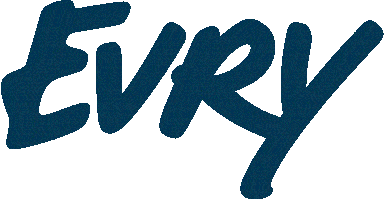 Innovation Hub Full Stack Developers - EVRY NORGE AS
Stockholm, STHM
EVRY's Innovation Hub is a department with developers, designers, business analysts, tech-enthusiasts and consultants from several nationalities. We are a diverse, high performing environment that dare to think different and enjoy an agile every day.
You are a developer that have a passion for innovation and new Technology.
Do you want to shape and create the future of banking and finance solutions? EVRY's Innovation Hub work with problem solving, concept development and technologies to create tomorrows banking services. EVRY Financial Services is the Nordics biggest IT provider, which puts us in the front-seat on how to challenge and advice the banks in a highly competitive market and how they should position themselves for the future. We challenge EVRY and our customers to become more innovative and successful, and we are looking for you who think outside of the box and want to be part of building the Nordics best innovation environment.
Responsibilities:
Concept development and create new solutions for our Clients
Use and deploy technologies to create easier, smarter and better solutions
Work closely with designers to ensure end users need, and with our architects so solutions are developed in a right and secure way
Learn existing product development in EVRY
Work both in-house at EVRY and client
We look for you that have experience within some of the following:
App development
Native (Android og iOS)
Cross-platform (React native)
Web development
HTML5, CSS3
Javascript/ES6
Javascript framework/library like React, Angular, Vue osv.
NPM/Yarn
Back-end language
Java, Python, Node eller .Net
Databases
SQL
NoSQL
Develop and use REST API
Personal skills:
You are forward-looking and challenge the status quo with the skill to work well both in team and independently
Is positive and contributes to a good environment
Is customer oriented and can easily present the status of managers internally or present externally
Is a "doer" who takes responsibility
Staying professionally updated, promoting innovation and new ideas and looking at changes as an opportunity
Is systematic and can easily share your code and solutions for colleagues
What we offer
A challenging, innovative and rewarding environment with a great deal of freedom to shape your own work day
Tasks where you are part of the process from idea to realization
Deep insights into the financial industry, its current and future challenges and opportunities.
An active, competent and pleasant working environment with enthusiastic and supporting colleagues and a strong team work ethic.
A large and valuable professional network as we work close with EVRY employees, bank employees and end-users.
Salary and employee benefits like courses and certifications
How to apply and contact details
To apply for the position(s), please send your motivation letter in English, along with CV, transcripts and other relevant documentation by clicking the Apply button then finalize your application at EVRY´s career site by clicking "Søk her".
For questions, please contact Tone-Marie Wahlstrøm at tone.wahlstrom@evry.com