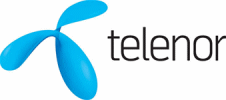 Infrastructure Engineer Stockholm - Telenor Sverige AB
Stockholm, STHM
Who we are
We're here to connect you to what matters most, and by doing so, empowering societies. As a Telenor employee, you will be part of a large, international organization that goes beyond customers – we want to play an important role in the societies we serve. Being connected can change your life, and we're serious about helping our services make the widest possible impact.
We are looking for a bright and driven person to join our Data Center Infrastructure team. Telenor is rapidly heading towards the digital future and we are looking for people with a natural proactive drive who wish to make a difference.
What you'll do
As our Infrastructure Engineer, you will be part of a growing team with wide and deep knowledge of all areas within data center environment. You will work with development and maintenance of our platforms for 5G mobile networks and containers, based on OpenStack and Kubernetes. The team works with everything from strategy, analysis, design, procurement, proof-of-concept setups, to trouble shooting and operational tasks. You will be part of an experienced and driven team with expert knowledge and you are expected to be a team player.
Your Responsibilities
Develop and maintain infrastructure platform and services
Contribute to strategies and roadmaps
Handle Incidents and scheduled maintenance tasks in the infrastructure platform
Be part of on-call schedule during non-office hours
Contribute to technical document and presentations
Proactively strive towards optimizing the environments
Keep track of technical developments and trends
Build automation to fulfill business needs
Acts as technical advisor in projects
Create and maintain technical design rules
SPOC regarding technical solutions towards business units within Telenor
Who are you
We're looking for you who have:
EU Citizenship (required)
Very deep technical knowledge within Linux and operating enterprise infrastructure platforms
Knowledge of Open stack and Kubernetes
A big interest in automation processes
Knowledge of scripting or programming languages is a plus
Solid experience working with infrastructure at a service provider, vendor or enterprise
Fluency in Swedish and English (both written and verbal) is required
Master/Bachelor of Science in Telecom or IT, or equivalent work experience
As a person you are used to act on your own initiative, make things happen and take responsibility for your actions. You are a team player who works effectively with others, who shares knowledge and information and supports others in the pursuit of common goals. You have an ability to quickly analyze complex questions and problems. Furthermore, you are interested in continuously develop in your role. You can present new and inventive ideas and solutions, and you can respectfully challenge traditional approaches. Finally, you are a very good communicator who communicates clearly verbally as well as in writing.
Our promise
We promise you a human company eager to learn and rapidly adapt to a digital reality. You will be welcomed into a skilled team of professional and knowledgeable colleagues. In addition, you will get:
A flexible way of work - have a lunch workout without having to rush back, leave/pick up the kids from school? This is no problem if you make sure your team is happy and you deliver your work.
A generous health and benefit package with wellness grant, health insurance, "give me a break"-days, employee discounts, regular health checks, occupational pension and much more.
Development programs to deepen your knowledge and broaden the competence.
Come join us now
If you would like to know more, please contact Andreas Goding, Manager Data Center Infrastructure, andreas.goding@telenor.se , +46 734 41 76 63. Apply by following the "apply" link in the ad. We do not evaluate CVs sent directly to us on email.

Good to know
According to Telenor's policy, we conduct background checks on the final candidate for all recruitments.
Application deadline: We evaluate candidates continuously so please apply today
We are looking for multiple positions for this role, both senior and junior
Location: Karlskrona, Stockholm or Karlskoga