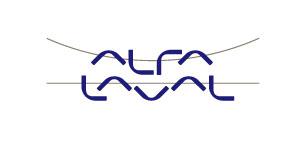 HSS Commisioning Engineer -Life science - Alfa Laval
Stockholm, STHM
Introduction
We create better everyday conditions for people. We do this by contributing to a more sustainable future through engineering innovation. We love what we do and we're good at it. But now we want to be even better! We're looking for a passionate Commissioning Engineer to our Engineering and Supply Team. So, what are you going to do today?
Who you are
Who are you?
To succeed in the task you like to have a lot going on simultaneously. You are a team player and like to pick out the best of your colleagues to achieve the common goal.
We are looking for a person
- Who thrives in an 'customer environment and can work under pressure
- Who is driven to deliver our promises to customers by completing commissioning tasks on time,
and to the defined process and functional specifications
- A thorough and methodical person able to document test results
- Who always remain calm and resilient
- Willing to travel and work abroad (average 1-2 week per month)
About the job
The Supply team within Engineering & Supply Tumba is now looking for a Commissioning -Engineer for our life science systems who will ensure the right quality to our customers, by installing, test, and run our units at our customers locations worldwide. The main responsibility is to ensure that the high-speed separator systems delivered to the customers are fully functional and according to the contract specifications when handed over, delivering a great customer experience.
What you know
We are looking for a person that:
- Understand control philosophy and the interaction of instrumentation in a defined system
- Have a sound understanding of process, mechanical and electrical components
- Be able to advise on equipment installation and process & control interfaces and industry best practices.
- Be able to work with customers and their professionals to complete site commissioning activities
What's in it for you?
We offer a challenging position in an open and friendly environment where we help each other to develop and create value. Your work will have a true impact on Alfa Laval's future success.
For more information, please contact
Mats Berg, Supply Manager Engineering & Supply, Business Unit HSS +46 72 161 5165
Cecilia Anetorn, HR Partner, +46 730 725 227
Union information
Susanne Jonsson, Akademikerna, 08-530 658 23
Bruno Smolic, Unionen, 08-530 652 17
Application
Please send your application no later than 15th of May 2019, via our website. Application should include a cover letter, CV and copies of certificates.
What about the job
What you know
Contact details
Add video (URL link and text only