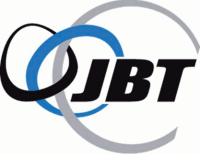 HSE Specialist - John Bean Technologies Corporation
Helsingborg, SKÅ 25109


We are looking for a HSE Specialist that wants to join our safety journey in Helsingborg!

Safety first is our ethos and culture at JBT Corporation. Safety and Environmental stewardship are our core values. We understand risk is a part of doing business but make manging this risk is a priority to all our employees. We empower are employees and give the proper tools through risk management techniques and training.

We have come far on our Safety journey and are now looking for an HSE Specialist to help us take the next steps for our three sites in Helsingborg.

As HSE Specialist you will have central responsibility for coordination of Health, Safety and Environmental for our Helsingborg sites that covers manufacturing as well as field service organisation team. You will drive a culture of safety throughout the organization to reduce injuries and incidents and work closely with the HSE Manager to develop standards and strategies that reduce the health, safety and environmental risks. You will work together to design, develop and lead implementation of proactive initiatives including overall responsibility for reporting process. You will provide expert advice and counsel from HSE regulation compliance standpoint and recommend solutions, policies and programs in all phases of safety, health, environment and loss prevention. Further you will coach, counsel and support the managers and employees on the Safety journey into World Class Safety Performance.

You will report to the HSE Manager who are based in Livingston, Scotland. This position will be based in Helsingborg and some travelling may occur.

This a true generalist position that covers all aspects of HSE. Our team is constantly focused on improving and you are expected to develop HSE initiatives and implement new ways of thinking.

As we are an organisation with continuous growth, we want you to grow with us and develop both yourself and the company. In this role it is necessary to be detail-oriented and proactive, good at communicating and handling challenging situations. With high energy, being good at building relations you will quickly be a part of the organisation. You are self-driven and motivated by change and enjoys an environment with constant movement.

To qualify for the position, you have at least 2-3 years' experience from a similar role or tasks. Fluent in English and Swedish is a requirement. It is an advantage if you have experience from manufacturing industry. We believe that it is important that you have the enthusiasm to work in a pro-active and behavioural based safety environment that put's safety first!

We offer you a full-time position and the opportunity to work in an established international and fast-growing company. It is important for us to create opportunities for our colleagues for personal development and a work environment where individual initiatives are valued. We have strong focus on continuous development and improvement, and always together as a team.

We welcome you to apply by sending us your CV in English and a short presentation of yourself. Press the Apply button to begin your application. This position may be filled before the application deadline. Please note that we do not handle applications sent by email.

Do you have any questions about the position? Please contact , HSE Manager EMEA

About us

JBT is an international market leading company in the global food processing industry. We have offices in more than 100 countries all over the world. We are growing both organically and by acquisitions and are continuously looking for new employees that want to grow with us! We offer you the growth potential of a company with a developing technology that is unique in its field, plus a collaborative working environment where your individuality, imagination and talent will be recognized and rewarded.