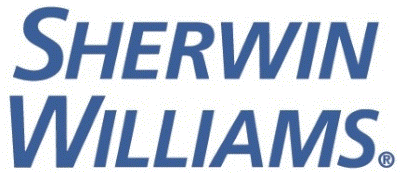 HR Generalist - The Sherwin-Williams Company
Belloe, JÖNK
POSITION SUMMARY
This position supports the Production Management on site with HR related activities, it supports the Payroll function for the country with back-up and the HR team by managing and coordinating a wide range of support functions within Human Resources across the site and country. This role is also the Learning & Development (L&D) Lead for Sweden. 

ESSENTIAL FUNCTIONS:
• Payroll support for country – support monthly and the back-up in case of absenteeism,
• Responsible for GEMS reporting and updating
• Other regular and ad-hoc reports
• Organise & deliver learning & development initiatives, eg training
• Standardisation of policies/procedures.
• Introduction (on boarding) activities for the site
• HR communication (verbal and written)
• Translations (English/Swedish)
• Generalist HR support to the Operation site management team
• First level union negotiations
• Recruitment support for the site
• Continuous Improvement projects
POSITION CHALLENGES:
• Calculation and processing payroll
• Confidentiality
• Balancing daily requests with long-term objectives
• Many cultural differences and language barriers at the site
• Production environment
• Working in a matrix organisation
• Interpreting policies and procedures fairly and consistently.
• Coordinating multiple tasks at one time.
• Taking the initiative to detect and solve problems and improve systems/procedures independently without daily direction.


Formal Education:

Bachelors Degree, or equivalent.

Knowledge & Experience:

Some years in Payroll and Human Resources Generalist experience. Experience with both white and blue collar employees. Experience of working in a large multinational production/manufacturing company.

Demonstrated experience with implementing general HR functions listed under the essential functions above as well as the ability to mix payroll/HR and admin responsibilities. 

Potential for developing into a HR Manager position within 5 years.




Technical/skill Requirements:

Strong communication skills in Swedish and English. Strong integrity and accountability.
Strong computer skills with programs such as Word, PowerPoint, and Excel.
Maintains a high level of confidentiality and professionalism.
Good organizational skills.
Demonstrated ability to effectively communicate in a clear, concise manner both orally and in writing.
Must have ability to manage multiple projects/priorities with minimal direction.


Equal Opportunity
An equal opportunity employer, all qualified applicants will receive consideration for employment and will not be discriminated against based on race, colour, religion or belief, gender, sexual orientation, gender identity, ethnic or national origin, disability, age pregnancy or maternity, marital or civil partner status, or any other consideration prohibited by law.