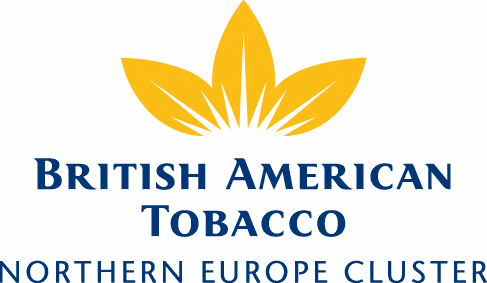 HR Business Partner (Maternity leave) - British American Tobacco A/S
Copenhagen, HOVE
Do you have a passion for people? Do you strive in a changing environment? And are you eager to develop your skills further and to be challenged?
If you get motivated delivering business focused HR support in a performance driven and change oriented way, then here is your chance to join a company that is living transformation! British American Tobacco Nordic is currently looking for an experienced, passionate and highly motivated HR Business Partner to support our Marketing function in Sweden, Norway and Finland and our Finance and Legal functions across Nordics for a one-year period. The position is based in our Nordic HR Headquater in the center of Copenhagen.
The team
You will join our Nordic HR team of 9 engaged and highly experienced colleagues who all focus on creating true value to our Nordic business. We are all dynamic professionals that work in an international environment where the ambitious HR support, we provide to the organization is well respected and highly valued.
Our dedication is founded in a strong team soirit with the belief that we can all deliver outstanding results while still having fun together.
The job
As HR Business Partner in British American Tobacco, you will be a trusted and valued partner for all employees and line managers when supporting the transformation the organization and business is currently going through, while driving our people agenda and core HR activities.
Your responsibilities will include:
Drive and coordinate core Talent related processes such as Talent Review, Succession & Career planning, Leadership development, Performance management, Recruitment and Retention
Lead Reward related processes such as Salary reviews, Negotiations and Bonus payouts
Drive critical Organizational Effectiveness processes such as Re-structuring, Culture programmes, Employee Engagement surveys and Change Management
Coach and educate Country Managers, Line managers and employees while providing right level of HR guidance and expertise
Ensure all governance requirements are met and global & regional tools and systems are effectively used while local solutions are in place when required
Essential Requirements
As the ideal candidate you are passionate about people while being conscious of delivering business results.
You possess excellent interpersonal, communication and collaborative skills, with the ability to engage and work in partnership with stakeholders at all levels of the organization
You have a minimum of 3+ years of experience in a similar HR Business Partner role where you have proved your ability to learn quickly and that you are proactive and resilient.
Furthermore, to succeed in the role, you have:
Broad understanding and experience within the different fields of HR
Business acumen and an ability to balance the advice given so they are pragmatic and business relevant while at the same time adhering to HR governance and practice
Motivation to develop leaders and high performing teams
Experience within driving change and ensuring a motivated and engaged organization
Strong business and people leadership skills and high personal integrity
Ability to work independently as well as being a team-player
Fluency in spoken and written English and preferably one of the Scandinavian's language
Experience from working with the Swedish and/or Norwegian markets and knowledge of their labor laws are considered an advantage, but not a requirement.
The starting date is as soon as possible, and we'll conduct ongoing interviews. The job post will be removed as soon as we have the right candidate, so don't wait too long before you submit your application and CV through our global job portal.
If you have any questions, feel free to send an e-mail to: NEAtalent@bat.com
Working at British American Tobacco Nordics
In BAT Nordics, we have an enthusiastic and passionate culture. We take pride in being a diverse team and to work across functions and markets, utilizing each other's unique strengths. With over twenty different nationalities, it is safe to say that our work environment is highly international and diverse.
We believe in developing our employees, which is why we have a strong coaching culture, where leaders are instructed and encouraged to constantly coach their employees, so everyone can maximize their full potential.
We are proud of the external recognition we receive each year for our standing as a leading employer in countries worldwide. British American Tobacco is certified as Top Employer in 2019 as a result of the exceptional employee conditions and the way we nurture and develop talent throughout all levels of the organization.
British American Tobacco is one of the world's leading multinational companies, with brands sold in over 200 markets, made in 44 factories in 42 countries.
We are proud that we are consistently among the top 5 companies on the London Stock Exchange.
Our portfolio includes our world-famous Global Drive Brands – Dunhill, Kent, Lucky Strike, Pall Mall and Rothmans – along with many other leading international brands, such as Vogue, Peter Stuyvesant and State Express 555.
Alongside our traditional tobacco business, we are also developing products that offer consumers potentially less risky alternatives to regular cigarettes. Our Next Generation Products are already leading the way in the Industry of vapour and tobacco heating devices. We continue to develop a solid portfolio of consumer solutions which already include well known global brands like Vype, glo and Voke.
Contractual Legal Entity: BAT Denmark A/S (HoP A/S) (DK10)