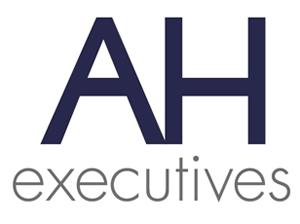 HEAD OF TECHNICAL DEVELOPMENT – Interim - AH Executives AB
Västerås, VTM
Utifrån flera års erfarenhet i ledande positioner har vi skapat en unik och framgångsrik modell. Vår samlade kompetens och processer ligger till grund för utvecklande och lyckade rekryteringar och interimslösningar.
AH Executives modellen bygger på insikt och förståelse för våra uppdragsgivares verksamhet och branscher samt kundanpassade processer. Vi på AH Executives har en tydlig vision om hur rekryteringar, interimslösningar och dess processer fortsatt kan vidareutvecklas i interaktion med våra uppdragsgivare. Modellen och våra processer gör det också möjligt att effektivt kvalitetssäkra våra uppdrag.
HEAD OF TECHNICAL DEVELOPMENT
Our customer, a start-up Medical technology company located i Västerås, is currently seeking for a Head of Technical Development.
Key responsibilities
Effectively communicate department or area issues and results within and across functional areas and conducting presentations of details and/or technical information concerning specific projects or timelines
Lead by example, developing and mentoring R&D team on product development methodology, critical thinking and problem-solving skills and encourage creativity in the R&D team
Ensure timely and consistent communication to stakeholders (CEO, Management team and Board) on progress, risk management and change management associated with technology and R&D portfolio
Collaborate with the Founder and Scientific Advisers, in relation to scientific communication, IP strategy, patents, grant applications, clinical trials etc.
Together with the CEO actively work with key suppliers and lead the strategic purchase development
Collaborate with and assist the project manager in order to reach the long-term goals.
Manager for technical team including 5-10 persons both employees and consultants
Managerial
The Head of Technical Development will be managing a group of engineers both employees and consultants (5-10 persons).
The members of the team have strong competencies within their own specialities. Some members of the team has participated in the project for a long time, but many of them are relatively new. A key to the success is to make them all work together and to create an environment where everyone is participating to the overall project plan 
Education/Experience/Qualification
Advanced degree in Engineering or Bioengineering required, preferred PhD
Minimum of 5 years of direct product development and launch experience within medtech
A minimum of 5 years' experience of managerial roles
Deep understanding of Medical technology or very similar technology/system
Fluent English and Swedish skills in speaking, writing and understanding
The ideal candidate for this role will have experience in new concept and product development. S/he will have a strong working knowledge of design controls, and all relevant regulatory requirements for the design, development and commercialization of medtech products. S/he achieves objectives of technology innovation and product development, after consideration of time, cost and performance standards. S/he applies all relevant international regulations/norms/standards.
Required competencies
In order to be successful, the candidate excels on the following competences:
Influence
People management
Innovation
Networking
Effective communication
The following competences are desirable:
Analysis & judgement
Steadiness 
Mindset & interpersonal skills
Excellent organizational, collaborative and leadership skills with demonstrated track record
Ability to make and prioritize process and resource decisions based on overall team and organizational needs
Outstanding learning, analytic, problem solving and decision-making skills
Result focused & Customer -and business orientation
High level of commitment and personal integrity
Ability to challenge existing technology, priorities and projects
Promoting a mutual respect environment humble to each and everyone's skills and experiences, at company´s best
Comfortable in an early stage company with a focus on flexibility, ability to multi-task, attention to detail, good follow-up and judgment
Project management and solid process management skills to assure assignments meet timelines, are managed and known to relevant parties
Capability to promote teamwork/collaboration, together with an attitude to measure performances by KPIs
As a person, you should be curious and prestigeles
About the position
Location: Västerås
Working hours: Fulltime
Period: Starting asap with estimated ending in 6 months
For further information, please contact Inez Almquist + 46737 08 41 94 or inez.almquist@ahexecutives.se