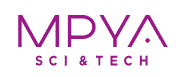 Head of Sales - Arocell - Mpya Sci & Tech AB
Uppsala, UPP
Arocell is now entering an expansion phase and will thus become more focused on sales and marketing. To establish their product world-wide Arocell is now seeking a Head of Sales who will be the responsible person to speed up the global roll out.
Arocell is an Uppsala based IVD company that has developed and patented a novel method to measure Thymidine Kinase 1 (TK1) concentrations in blood sample. This can help clinicians to optimize treatment strategies for cancer patients.
Welcome to be a part of an exciting journey together with Arocell!
The Role:
Your main task will be to drive sales of Arocell's products throughout the world. You will focus on how to increase sales and together with Marketing Director and Business development Director establish a clear strategy for marketing and sales of AroCell's products. That means building sales with a segmented business model and price strategy for each market.
You will be managing a network of contracted distributors. This includes building good relationships with the distributors, joint client visits, run educational webinars to ensure that they will have all the tools needed to sell Arocell products. Identify, evaluate and contract new distributors to ensure a complete coverage in the key markets (Asia, Europe, USA) and continuously evaluate the existing distributors.
T

he Person:
F

ive years of sales experience within

IVD,

Med Tech or Pharma

W

orking with business development

Educated to

university

degree level within science

Fluency in Swedish and English

Professional

e

xperience of

IVD and oncology is des

irable

Self-motivated, entrepreneurial and tenacious in delivering business result

Ambitious

and forward thinking, with strong analytic and strategic capability

Excellent

communica

tion skills

at all levels both internally and externally

Ability

to travel
Company

profile

:
AroCell AB is a Swedish company that develops standardized modern blood tests to support the prognosis and follow up of cancer patients. AroCell's new technology is based on patented methods to measure Thymidine Kinase 1 (TK1) protein concentrations in a blood sample. The TK 210 ELISA test provides valuable information mainly about the condition of cancer patients. This may help clinicians to optimize treatment strategies and estimate the risk of recurrence of tumour disease during the monitoring of the disease. AroCell is listed at Nasdaq First North Growth Market. For more information; www.arocell.com
In this recruitment Arocell is collaborating with Mpya Sci & Tech. Please, submit your application as soon as possible as we will be calling for interviews continuously. If you have any questions regarding the recruitment process or about this role, you are welcome to contact; Johan Östman, Talent advisor, 076-628 78 91,johan.ostman@mpyascitech.comor Sandra Bydell, Talent advisor, 070-842 61 48,sandra.bydell@mpyascitech.com
We look forward to your application!