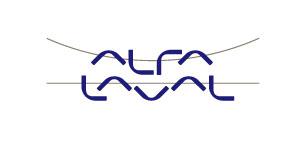 Head of Marine Heat Transfer - Alfa Laval
Lund, SKÅ
Introduction
The current Head of Marine Heat Transfer is moving to new challenges outside the Alfa Laval group, so we are now looking for his replacement.  We are looking for someone to continue to develop our market leading positions in Heat Transfer in the marine and engine power industries.  The business has strong profitability and is growing and there are several opportunities for continued growth.
Who you are
About the job
As Head of Marine Heat Transfer you will be leading a team of 10 direct reports located in Lund and Söborg and a global business of about 60 M€ in capital sales.
The products consist of gasketed heat exchangers, welded heat exchangers and fresh water generators for all types of applications within the marine and engine power industries. There are opportunities for further growth in e.g. gas applications and fresh water generation.
You will be setting, following up and making sure the targets and objectives are met. The work includes internal interaction with sales companies, R&D and manufacturing, as well as contacts with customers and suppliers.
You will be responsible for the complete business including a P&L responsibility for the operation and report to the President of BU Marine & Heat Transfer.
What you know
You are an experienced General Manager with experience from successfully growing a business. You have experience from business negotiations in an international environment. You are a commercial and market-oriented person with interest in technology.
You have several years of international work experience and a University Degree. Experience from heat transfer technologies and marine or engine power industries are desirable.
As a person you have an outgoing personality with high communication and leadership skills. You are a goal oriented, entrepreneurial person with a strategic mind-set. The business environment is highly international, so you have excellent skills in English, both in speaking and in writing.
The position is based in Lund, Sweden, or Söborg, Denmark.
What's in it for you?
We offer a challenging position where we help each other to develop and create value. You will have the opportunity to make an impact in a business with many opportunities.
For more information, please contact:
Joakim Thölin, Business Unit President
+46 70 891 53 99
Karin Elm, HR Business Partner,
+46 70 847 7035
Union information
Francisco Garcia, Akademikerna, +46 853 06 56 84
Bruno Smolic, Unionen, +46 708 52 52 17
Kenneth Widerström, Ledarna, +46 708 53 55 28
Please send your application no later than of May 9, 2019.
What about the job
What you know
Contact details
Add video (URL link and text only