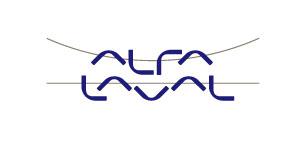 Head of Legal Affairs - Alfa Laval
Lund, SKÅ
Introduction
We create better everyday conditions for people. We do this by contributing to a more sustainable future through engineering innovation. We love what we do and we're good at it. But now we want to be even better! We're looking for a passionate Head of Legal Support to our Group Legal organization.
So, what are you going to do today?
Who you are
About the job
In this strategic and operational role, you will head and develop the Legal support function in the Alfa Laval Group currently consisting of 10 in-house lawyers located around the world. You will report to the Group General Counsel also based at the headquarters in Lund.
Key Responsibilities:
Create priorities that align strategic direction of the legal support department and the overall business objectives.
Provide leadership to the Legal support department.
Support the team in providing legal advice and identify legal risks within all fields of business law including commercial contracts, R&D, product liability, and intellectual property.
Continuously develop adequate key legal processes and policies in the Group.
In addition to your role as a leader, you will provide legal support to a division and/or geographical area, in the Alfa Laval Group.
Who you are
To succeed in this role we believe that you need 7+ years of experience from a Legal Counsel role in an international company and preferable experience from leading a global team.
 You have strong business understanding and pro-actively take initiatives to contribute with your expertise to impact the business.
You have strong leadership skills and the ability to clarify priorities and create ownership and accountability, acting with integrity at all times.
You have the ability to process large and complex information and quickly go to the core of the problem.
You are comfortable with the need to make priorities both for the team and yourself and applying a "good enough" attitude when needed.
You recognize your role as a leader and trust your teams expertise, your focus being long term development of the team.
For more information, please contact
Emma Adlerton, Group Counsel, +46(0)708477230
Karin Wilkenson, HR, +46(0)722083105
Union information
Bror Garcia Lantz, Unionen, +46 (0) 709 366985
Stefan Sandell, Ledarna, +46 (0) 709787364

How to apply
Please send your application no later than 20th of September.
What about the job
What you know
Contact details
Add video (URL link and text only)