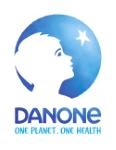 Head of Corporate Affairs Nordics & Baltics - Danone AB
SOLNA, STHM 16970
Are you an ambitious professional who is passionate about health, sustainability, public affairs and communication? If yes, maybe the position of Head of Corporate Affairs in our General Secretary Department at Danone might be right for you! 

ABOUT THE JOB
The role as Head of Corporate Affairs is a diverse and highly business-oriented role. You will lead and deliver the dialogue and cooperation with the company stakeholders: consumers, customers, suppliers, shareholders, journalists, business partners, key opinion leaders, public authorities, scientific bodies and NGOs, supporting business priorities in the areas of Health & Nutrition, Sustainability & CSR. 

You will have the opportunity to make a big impact every day on a local level, across the Nordics, Baltics, Europe and the globe.
The General Secretary Department is a part of our shared service organization supporting all our business lines. This means you will work across all Nordic countries as well as Baltics and with our 3 business lines; Essential Dairy and Plant-based, Specialized Nutrition and Waters. 

The role is based in our office in Solna, Stockholm and you will have a team of 1-2 direct reports. You will report to Head of General Secretary for Central Europe & Nordics, based in Warsaw, and you are a member of the Central Europe & Nordics (CEN) General Secretary leadership team.

Your main responsibilities will be to lead and deliver:
•    Stakeholders (government, parliament, NGOs, KOLs) engagement
•    Danone positions, advocacy plan and coalitions on public affairs topics
•    Strategy definition and Danone representation in Industry associations
•    Engaging Sustainability stakeholders (NGOs, KOLs, influencers) engagement and support to Regional Sustainability manager on Biodiversity and Packaging projects
•    On and off-line media relations on company and brands, on and off-line monitoring.
•    Crisis communication and support to overall crisis management
•    Lead Image and e-reputation building : company branding and content, employer branding and content, reputation measurement
•    External events
ABOUT YOU  

In order to be successful you need to have:
•    A relevant academic agree (PR, Communications, Journalism).
•    7+ years experience in Public affairs and Communication
•    Experience in buidling a Corporate affairs strategy in an industry facing increased consumer challenge and public scrutiny
•    Experience in 'activist'-like Public affairs and Communication
•    Good knowledge of polical stakeholders and NGOs in the Nordics
•    Integrity and grit to drive development in a fast-moving environment.
•    Excellent organizational skills and the ability to adapt to change and meet deadlines.
•    Experience from the food industry is a strong merit
•    Fluency in English and Swedish – other Nordic or Baltic languages is a merit.
•    True passion for stakeholder engagement and sustainability.
ABOUT US

Danone's mission is bringing health through food to as many people as possible and we and we believe in order to do so we need a healthy planet. We have more than 100 000 employees worldwide built on three business lines: Essential Dairy and Plant-Based Products, Specialized Nutrition and Waters who all strive for our vision One Planet One Health.

Danone Nordics & Baltics has 500 employees based in Sweden, Finland, Denmark, Norway, Latvia and Lithuania. Our brand portfolio includes many trusted brands such as ProViva, Alpro, Activia, Actimel, Danonino, Nutricia, Fortimel and Aqua d´Or.
Our shared service organization supports all business units and brands within the areas PA and Communication, Legal, Regulatory, Finance, Compensation & Benefits, IT, Talent Acquisition and Development. Our ambition is to deliver a best-in-class service to our businesses.
WE OFFER

A career in a purpose driven and fast-moving international company. We have a performance culture but how we reach our goals is equally important as the end results. In line with our values we foster a friendly, motivating and supportive culture where everyone is a leader, no matter what your position is within our organization. We encourage an entrepreneurial mind-set by giving our employees the opportunity to drive growth of strong brands, contribute to a healthier world as well as develop professionally and personally.
 
TO APPLY

Visit https://jobs.danone.com/ and search for "Sweden" and send in your application as soon as possible, but no later than 29th of February. The recruitment process is ongoing and we will review applications and conduct interviews continuously. Observe that the position may be filled before last application date.