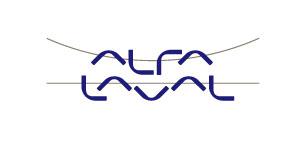 Grow with Energy - Manager HSS Project Sales - Alfa Laval
Stockholm, STHM
Introduction
We sell centrifugal separator projects to the process industries as never before. Double digit growth last year with a similar outlook this year, all signs points towards an exciting growth into areas like e.g. renewables, reuse and circular shift. We take pride in helping the industry to deploy world class separation processes where needed. We love centrifugal separation and we're good at it. Now we are looking for a Manager with the energy to take our sales and highly competent sales team even further. So, what are you going to do today?
The Global Sales group in Business Unit Energy Separation is responsible for the sale of high-speed separator (HSS) systems to the Energy sector. We sell customized solutions where the core component (HSS) is either offered as standalone units or integrated in complete systems.
Who you are
About the job
As our Manager HSS Project Sales you drive and develop our sales through your Global Sales team and in interactions with our Local Sales Managers in targeted Sales Companies around the world. You drive the project sales planning on a global level and ensure the plans towards different industry segments cog into the local sales plans. When needed you take an active part in specific sales projects and negotiations. You manage a very competent team which you ensure can drive technology conversions, testing and project sales in primarily the chemical industry as well as traditional energy industries like Oil & Gas and Power. You ensure your group develops sales and marketing tools for the various products that we offer. On a local site level, you manage the team, local finances and is the primary contact for business partners and R&D. Simply put, you will manage a team in finding great solutions meeting or exceeding customer expectations.
The position will be based in Tumba and will require around 20-60 travel days per year.
Who are you?
We are looking for a passionate sales manager who really understands business and technical project sales and share our belief that we can do improvements towards a more sustainable future. You have a Master or Bachelor's degree in Engineering or Economics. You have experience from being a project sales professional and can manage people as well as complex customer opportunities. You can drive your team to establish trust, extract the customer's need and position our offer right with quotations that clearly communicate customer appreciated values. You interact well with others from different departments, countries and cultures.
What's in it for you?
We offer a challenging management position in an open and friendly environment where we help each other to develop and create value. Your work will have a true impact on Alfa Laval's and the industry's future success.
For more information, please contact
Tobias Svensson, Vice President Sales
+46 709 36 68 10
Cecilia Anetorn, HR Partner +46 730 725 227
Union information
Kenneth Widerström, Ledarna, 070 853 5528
Francisco Garcia, Akademikerna, 08-530 656 84
Bruno Smolic, Unionen, 070 852 5217
Please send your application no later than 23rd June 2019 at ://www.alfalaval.com/career/
What about the job
What you know
Contact details
Add video (URL link and text only)