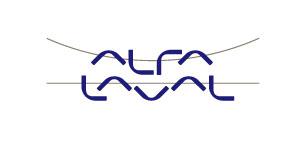 Grow with Energy - Business Development renewables, reuse and circular shift - Alfa Laval
Lund, SKÅ
Introduction
The transformation from fossil to non-fossil-based chemicals has just started and all signs points towards a tremendous growth in a near future, into areas like e.g. renewables, reuse and circular shift. We want to take an active part in this crucial development through our world class separation technologies where they make a difference. We love to see our efficient products make a difference. And now we want to widen the industry use of them! We're looking for a passionate Business Developer to find yet unknown opportunities in growing sustainable applications.
So, what are you going to do today?
Business Unit Energy Separation is responsible for the sales of compact and highly efficient separation products into the Energy sector, generating energy savings, process inventory reductions, generating fresh water or creating zero liquid discharges. We sell both standardized and customized solutions, often in co-creation with our customers.
Who you are
About the job
The key responsibility is to develop new sales opportunities related to the industry's focus on renewable feedstocks, reuse of material and circular shift. You do this by engaging with prospects, industrial networks and placing Alfa Laval offerings on the top of key individual's minds, guiding towards sustainable solutions. The development role also includes assisting the Sales Companies in their market planning and taking an active part in guiding sales and customer co-creation. You will interact with customers in relevant social media platforms, develop marketing campaigns and tools, and do training/learning activities for employees, and customers to secure knowledge and inspire effective work.
The position will most likely be based in Lund and will require around 40-80 travel days per year.
Who are you?
We are looking for a person with eyes for true business opportunities, and with a passion for technology and improvements towards a more sustainable future. And you love to communicate. You have a Master or Bachelor's degree in marketing or engineering with experience from the industry and engineered products. You are customer oriented, flexible, and result driven and. A big part of the work will involve interfacing with different Technology experts as well as Sales Companies, Engineering & Supply, Parts & Service, Marketing & Portfolio and R&D.
What's in it for you?
We offer a truly challenging position in an open and friendly environment where we help our customers to develop and create value with sustainability in mind. Your work will have a true impact on Alfa Laval's and the industry's future success.
For more information, please contact
Tobias Svensson, Vice President Sales
+46 709 36 68 10
Ragnhild Falkenhaug, HR Partner +46730810190

Union information
Bodil Arvidsson, Akademikerna, +46 (0) 730696343
Bror Garcia Lantz, Unionen, +46 (0) 709 366985
Please send your application no later than 23rd June 2019 at ://www.alfalaval.com/career/
What about the job
What you know
Contact details
Add video (URL link and text only)