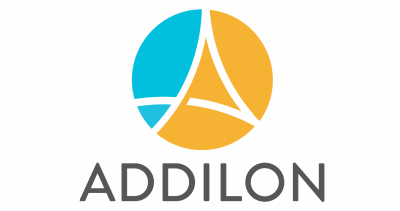 Global Project Manager, Mölnlycke - Addilon AB
Göteborg, VTG
 Working at Mölnlycke
Are you looking for a great career and want to make your mark?
Please keep on reading but don't just take our word for it. We've interviewed colleagues around the world about their jobs, the Mölnlycke unique culture and Mölnlycke people and it is simply A great company to work for!

Do you want to improve healthcare outcomes around the world?
If the answer is yes, you think just like us and should apply for this exciting opportunity that we have below.

About Mölnlycke
Mölnlycke is a world-leading medical solutions company. We design and supply solutions to enhance performance at every point of care – from the hospital to the home proven it every day.
We specialise in:
- Wound management: including dressings with Safetac® such as Mepitel® and Mepilex®
- Preventing pressure ulcers: with Mepilex® Border used prophylactically and devices to help turn and re-position patients
- Surgical solutions: including Mölnlycke trays, HiBi® antiseptics and Biogel® surgical gloves

Mölnlycke was founded in 1849. Nowadays our solutions are available in around 100 countries; we're the number one global provider of advanced wound care and single-use surgical products; and we're Europe's largest provider of customised trays. Our headquarters are in Gothenburg, Sweden and we have about 7,800 employees around the world.

We are looking for a Global Project Manager, who
- Independently plans, organizes, and executes investigations involving unique problems and complex issues which may impact certain areas of specialization.
- Is a senior investigator/staff specialist, recognized outside the organization as a thought leader in the field of specialism.
- Leads by example and role model behavior.

Key Accountabilities:
- Profound Project methodology skills to ensure efficient set –up and management of projects according to the CNTV process and details of product life cycle process phases BG0-BG5
- Secure that the project is executed to deliver benefits and meeting objectives according to the project plan
- Promote and support project management best practice within the organization
- Ensure leadership, team building and conflict resolution behaviors in order to assure that each individual can provide maximal contribution to the project.
- Ensure project quality, time, cost efficiency and customer satisfaction
- Set up and organize cross functional project teams in order to obtain well functioning teams that has the working conditions to deliver the required result.
- Secure Stakeholder Management for involvement and commitment, communicate progress, flag risks and secure quality in project reporting

Qualifications & Experience:
- Master's degree in mechanical engineering, chemistry or biotech
- 5+ years of experience from similar positions in the field of medical devices, pharma, biotech or other regulated industries.
- 5+ years of experience in project management in highly dynamic environment
- Profound project methodology skills
- Excellent cross-functional team leadership skills, ability to build winning teams
- Excellent time and risk management skills
- Excellent reporting and analysing skills
- Excellent communication skills in oral and written English
- Experiences in usage and implementation of ISO 13485, 14791, IEC 62366,
- Desirable experienced in usability and requirement engineering (IREB qualification of interest)

Application process
Addilon is our partner in this recruitment. Please apply (CV and personal letter in English) via the link. We will fill the position immediately after finding the right candidate. Questions about the position are answered on weekdays 8.30-10.00, +46 10 207 01 50.

About Addilon
Recruiting right managers and specialists in Engineering, Sales, Purchasing, Logistics and Accounting.

Follow us on social media
LinkedIn | Facebook | Instagram 

We kindly but directly declinbe contact for direct sales  of additional job advertisements, candidates etc.