Global Product Manager FSW till ESAB AB - ESAB AB
Örebro, ÖBRO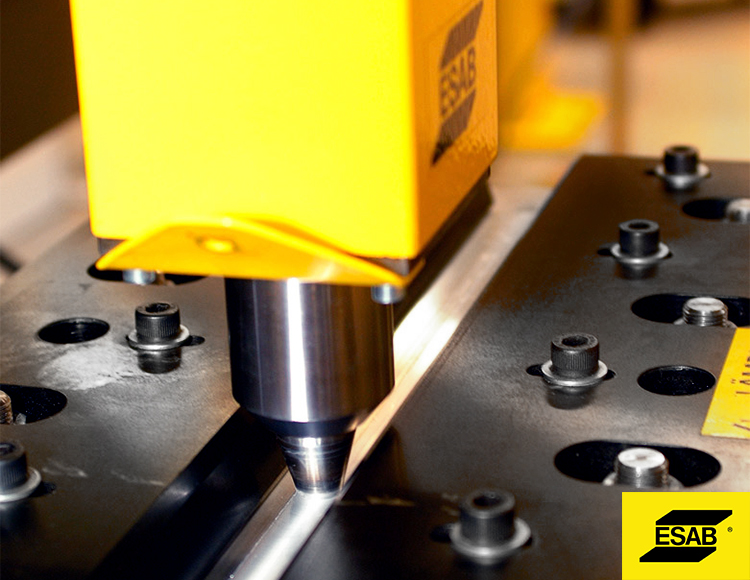 Global Product Manager FSW

Gothenburg / Laxå
Esab is a global company and world leading when it comes to producing consumables and equipment for virtually every welding and cutting process and application. We are looking for a Global Product Manager FSW for ESAB Automation. 
We offer you an exciting opportunity where you get to further develop your skills and be responsible for the FSW product portfolio in an international environment. 
Responsibilities
As a product manager you will ensure that the product and application portfolio is relevant, competitive and cost-effective, and that it reaches the market in the most efficient channels, all in line with the overall corporate strategy. You will have global commercial and technical responsibility for the product area FSW. 
Main tasks:
Pursue and maintain the products to meet market demands
Support application development to meet market requirements 
Improve profitability by streamlining processes to optimizing costs
Develop product plans and launch strategies
Work closely with R&D as well as other technical disciplines. 
Updated on the market and actively following trends, participating in events, seminars.
Your qualifications
Broad technical competence and experience within FSW.
Experience in automation and / or welding.
Good understanding of application development and maintenance.
Experience of working with product quality.
Experience of working in a global environment.
Very good English in speech and writing.
Your profile
You enjoy working in a technical and commercial role. You are structured and thorough and have an analytical ability. You are comfortable supporting your colleagues, sales organization and customers.  
Contact
For further information, please contact recruitment consultant Maria Ahlén 0708-49 02 88 or Malou Magnusson 0707-58 87 45
With more than a hundred years of continuous research, development and sales, has made ESAB world leading within welding and cutting. ESAB is an international provider of products, know-how and service, which very few can compare to. ESAB manufactures capital goods for all types of welding- and cutting processes and applications. ESAB has over 8 500 employees worldwide. You can read more about ESAB on www.esab.se
Sökord: Product manager, product owner, produktägare, Global product manager, FSW, IWE, welding