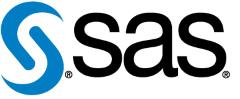 Global Graduate Program - Data scientist/ Analytics Translator - SAS SOFTWARE LIMITED
Copenhagen, HOVE 1150
Are you an emerging technologist interested in solving complex business problems? Would you like to be paid to attend an in-person training in Cary, North Carolina USA to learn innovative technologies like cloud infrastructures and big data analysis?

If so, this is the opportunity for you!

The SAS Customer Advisory Academy is a 10-week global training program where you will be paid to learn SAS' technologies and solutions specifically addressing the different cloud infrastructures, including AWS, Google, Azure, Dockers and Kubernetes.

You will receive training in SAS advanced analytics, data management and visualization, as well as learn consultative skills and methodology, product positioning and business practices – ensuring you are well-equipped with the necessary skills to succeed.

Upon graduation from the Academy, you will begin a role as an Associate Customer Advisor where you will provide technical assistance for software pre-sale and/or post-sale activities utilizing you the skills acquired during training, along with your knowledge of industry segment processes and challenges to do the following:

Primary Responsibilities of a Customer Advisor include

Pre-sale

Co-operating with sales in developing customer account strategies, assessment of customer needs and critical sales issues to ensure customer satisfaction.
Providing consultative services, including architecture recommendations to support proposed solutions, and possessing technical aptitude to solve complex big data business problems based on SAS core competencies in advanced analytics, data management and visualization.
Translating business requirements into SAS technical solutions and linking to business value.
Identifying appropriate architecture, applications, tools and solutions for targeted accounts.
Preparing technical demonstrations, proof of concepts and presentations based on client needs.
Conducting discovery meetings to collect, analyze, clarify and document business requirements during the sales cycle to support the implementation team and produce a detailed solution proposal.
Developing familiarity with company sales initiatives, product positioning, pricing, proposals and models.
Post-sale:
Providing reliable delivery of targeted project results through the application of specific SAS methodologies, projects and technologies.
Installing SAS solutions and any required supporting products for knowledge sharing, demonstration purposes or post-sale implementations as assigned.
Understanding, utilizing and communicating best practice methodologies and industry standards internally and externally.
Essential Skills
Bachelor's degree, preferably in Computer Science, Statistics, Mathematics, Management Information Systems, Engineering, or another related quantitative field.
1-3 years out of school
Experience in programming with open source languages such as R, Python, and Lua.
Interest in cloud computing (AWS, Google Cloud, Azure)
Strong analytical, technical and problem-solving skills.
Academic projects or work experience in information technology, engineering, and/or business analysis.
Candidates must be willing to work in Cary, NC, USA for the duration of the Academy program. (Sept 16 – Nov 22 )
Ability to travel up to 30-40% or as business needs dictate.
Strong written and verbal English and Danish language

Why SAS

We love living the #SASlife and believe that happy, healthy people have a passion for life, and bring that energy to work. No matter what your specialty or where you are in the world, your unique contributions will make a difference.
Our multi-dimensional culture blends our different backgrounds, experiences, and perspectives. Here, it isn't about fitting into our culture, it's about adding to it - and we can't wait to see what you'll bring.
Check out our #Data4Good efforts to see how we're using our analytics capabilities to solve humanitarian issues around poverty, health, human rights, education and the environment.

fully paid training program + bonus and great benefits