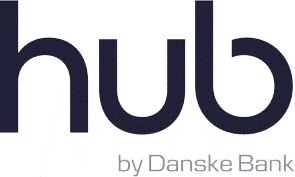 Fullstack developer - Loops Education AB
Stockholm, STHM


Loops Education have designed an incredible product that enables collaborative and individual learning. With the goal to change education and training around the world the plattform is built on knowledge of how learning happens, combined with top notch design and user experience. In Mars 2020 Loops was acquired by the Norwegian edtech-company Skooler and is now preparing to introduce the platform on all existing markets.



About the position

Today the development team at Loops consist of three people and we are now looking for a fullstack-developer to work in close collaboration with the development and maintenance of the plattform. As a part of the international expansion the development team will, among other things, focus on:
Moving the web client to a modern react based SPA

Develop the product towards a API-driven architecture
What's in it for you?
At Loops you will be a part of an including and inspiring culture with ambitious colleagues who all work to create a product that will create the best conditions for learning. You will also get the opportunity to be a part of a growth journey where Loops will introduce the world to the new platform through Skoolers existing channels. In addition to a competitive salary and benefits you will:
Join an ambitions team with high technical knowledge and a peer review system

Work in a remote-friendly culture with flexible working hours

Be a part of a growth journey that will change learning for the entire world

Nice office in the center of Stockholm
About you
We are looking for an ambitious backend-programer who wants to continue their own development and create an awesome product for learning. In addition to a couple of years experience within javascript/node.js we need someone with:
Experience from react development

Experience from API-driven development

Experience from SQL

Experience in Linux
In addition we think you are a prestigeless, self-sufficient and proactive team player who likes to work in an open and collaborative environment. Experience from scrum, DevOps, edtech and startups are meritorious.
Diversity
Loops likes a diverse team and welcome applicants who are not Swedish speaking. However, for administrative reasons we will have to reject applicants who are not in Sweden holding necessary visas and working permits to accept the position.
Offers from recruitment agencies/brokers/advertisers will be declined.