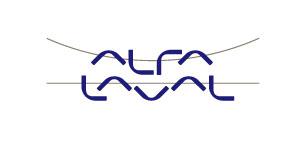 Front End Lead Developer - Alfa Laval
Lund, SKÅ
Introduction
We create better everyday conditions for people. We do this by contributing to a more sustainable future through engineering innovation. We love what we do and we're good at it. But now we want to be even better! We're looking for a passionate Front-End Lead Developer within IT.
Alfa Laval is currently on an IT and Digital transformation journey where we need to strengthen our IT organization with several positions. If you would like to be a part of this exciting journey, or just hear more, we would love to hear from you. For more information please continue to read, and then if you want to apply, please do so straight away, as we continuously meet and interview relevant candidates. We hope to welcome you to Alfa Laval.
Who you are
Who you are
We believe you are self-motivated team player with ability to easily network in an international and cross-cultural environment, working in line with Alfa Laval drivers; Action, Interaction, Satisfaction.
You are driven and see solutions rather than problems, can effectively prioritize and execute tasks. You build trust, by clear communication with no prestige.
If the above sound like you, this position may be what you are looking for!
About the job
Product configuration is a very important area for Alfa Laval. Many of our products are customized for a specific customer use case. During the coming years the product configuration platform will be evolved in multiple ways to provide the ability for multiple channels and services to let their users configure our products.
We are working in an agile environment and you will work closely with a team of developers. Together you will design, support and develop the Alfa Laval product configuration platform which is central for our business.
As a part of the team you will:
Be responsible for design, development, improvements and maintenance of the Alfa Laval Product configurator UI and component setup
Lead front-end developer in development of the new configurator solution (with a small server and UI team)
Support the rest of the technical team in the third line support and continued development of existing platform
Create and maintain necessary component, system, platform and operation documentation for global systems
Act as developer in project and service activities
What you know
You have a bachelor's degree in Computer Science or equivalent. Excellent written and verbal communication skills in Swedish as well as in English. We believe you are a senior developer in old school (jQuery) and new school (npm) JavaScript development. You are fluent in CSS and HTML5 (IE11 support required) and have proven experience in a modern JavaScript framework (Angular, React, VueJS).
Knowledge/experiences with GraphQL, Java, Jenkins, Maven is an advantage.
What's in it for you?
We offer a challenging position in an open and friendly environment where we help each other to develop and create value. Your work will have a true impact on Alfa Laval's future success.
For more information, please contact
Heléne Odell, Manager +46 46 36 76 46
Kristina Ljungkvist, HR, +46 722 16 78 90

Union information
Jesper Bergh, Akademikerna, +46 733 885 723
Bror Garcia Lantz, Unionen, +46 709 366 985
Please send your application no later than 31st of August 2019. Applications will be reviewed continuously during the application period.
What about the job
What you know
Contact details
Add video (URL link and text only)