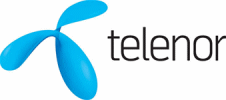 Front-End Developer - Telenor Sverige AB
Stockholm, STHM 11645
At Telenor, we're here to connect you to what matters most, and by doing so, empowering societies. As an employee, you will be part of a large, international organization that goes beyond customers – we want to play an important role in the societies we serve. Being connected can change your life, and we're serious about helping our services make the widest possible impact. 
At Telenor Sweden, we take pride in being an international company with more than 800 employees from different countries. At the same time, our tech teams have a pretty good balance in terms of gender equality. 
Since we are rapidly heading towards the digital future, we are looking for a Front-End Developer with a natural proactive drive, genuinely engaged in optimization of sales, marketing, service, and customer experiences. If that is you, please keep on reading. 
Meet the Web & App team
Within our team, we are around 60 international and highly skilled developers who share a passion for software development. We are working cross-functionally and with Kanban methodologies. At the same time, we follow a super agile scaling method with Squads, Chapters, Tribes, and Guilds. 
Currently, we are working with some exciting projects such as: moving our web platform to AWS,  implementing Adobe target for A/B-testing, creating a brand new pattern library in collaboration with UX/design, perfecting our modular component-based purchase flows and more.
Who are we looking for? 
A skilled Front-end Developer with an eye for design as well as interest in UX and who enjoys creating relevant, personal experiences for customers and who has a lot of experience from working with: 
Javascript (ES6)
Some modern frontend framework (Vue, React, Angular),
HTML5
SASS/LESS
BEM (or similar CSS naming convention)
Bootstrap
Webpack, Gulp, Node.js, npm
Responsive design
Accessibility, SEO and semantic markup
Cross-browser web development
Git (and working with pull requests)
At the same time, you should have a positive and "get things done" attitude with a good team spirit and a strong motivation towards technical challenges to deliver top quality and smooth customer experiences.
It's also advantageous if you have experience with: Atomic design pattern, Zeplin, Jira, EpiServer, Adobe Target.

What do we offer? 
A newly renovated building in Råsunda, Solna just across Solna centrum with plenty of space to choose where to seat and the equipment that you will like to have
A flexible way of work - have a lunch workout without having to rush back, leave/pick up the kids from school? This is no problem if you make sure your team is happy and you deliver your work
A generous health and benefits package with wellness grant, health insurance, "give me a break"-days, employee discounts, regular health checks, occupational pension, extra compensation for parental leave and much more
WeClub to allow all employees to influence in what joint activities are being conducted, at the moment we have ping pong table, massage chairs, sing for joy and more
Development programs to deepen your knowledge and broaden the competence you would like to expand on
 
Does it sound super interesting? Come join us or share it with a friend! Just use the "Apply" button and submit your application!
If you have any questions or want to know more, do not hesitate to contact Mikael Rosenberg for questions about the company or the position at 076 16 88 044.  According to Telenor's policy, we conduct background checks on the final candidate for all recruitments.