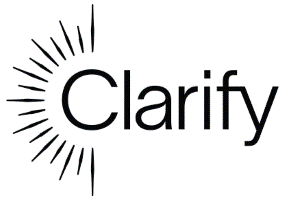 Financial Controller to our client in Stockholm City - Konfidentiell
Stockholm, STHM
Are you ready for a unique challenge working within a dynamic and multicultural finance team? If so, don't miss this fantastic opportunity to join our client as Controller.
Clarify is looking for you who wants to continue to develop as a Financial Controller with our client, located in Stockholm City. As a Financial Controller, you will work broadly with a wide range of tasks and great possibilities for developing professionally. You will be employed as a consultant by Clarify for three months with a great chance for prolongation of the contract.
About Clarify
Our genuine interest is people and our driving force is to create success for individuals and thus also for our clients. With commitment and presence, we successfully match the right person to the right place. Clarify is a consulting company that specializes in interim solutions, recruitments and developing managers and employees. Through our history, which started already in the 80s, we at Clarify have built up a solid competence and ability to solve challenging and complex recruitment and consulting assignments.
Work as a consultant with us on Clarify
As a consultant with us at Clarify, you get more appreciation than you ever experienced. Through our unique concept Clarify Potential, we will take an active role in your professional development where we offer ongoing support and coaching. Of course, we also offer market conditions, consulting meetings with different themes and, above all, exciting assignments.
Key responsibilities
As Controller at our client, you will report to and work closely with the Head of Controlling and be a key member of the Nordic Controlling team.
·        Ensure timely, accurate, consistent financial reporting
·        Address local specific reporting requirements along with standardized Region/Group reporting
·        Manage and update the local reporting systems through standard reporting templates
·        Monitor and coordinate local budgeting process
·        Ensure accurate and timely reporting to manager and/or local board
·        Continuously analyze of content financial administration in detail and overall figures, in order to guarantee quality and consistency of the data
·        Follow up on ad hoc request for information and analyses
·        Set up Budget and monitor actual figures are in line with budget
·        Cooperate with regional competence center
·        Local tax and audit support
·        Back up of the other team member
Profile
You have a degree in finance and/or have relevant experience in accounting. Experience of working in an analytical role and serving internal clients is a merit, as are advanced skills in Excel.
As a person, you are attentive to detail, analytical and used to challenging existing procedures. You can work proactively and independently, but also enjoy working in teams. You are responsible, structured and driven by a curiosity for deeper understanding. You are organized and have strong implementation skills. You have well-developed communication skills and like to work cross-functionally. You will be working in an international environment characterized by change, which will require flexibility and adaptability. We are particularly looking for applicants who have worked in SAP and are studying or have an ACCA. Fluency in spoken and written English is essential.
Start: Immediately
Location: Stockholm
Scope: Full-time consulting assignment
Become a part of Clarify and create your future with us!
For more information about the role and how it is to work as a consultant via Clarify, you are welcome to contact the responsible consultant manager Fanny Mörk at Clarify, phone +46 70 789 8779 or email fanny@clarify.se." Interviews and selection will be ongoing, so please send your application as soon as possible. All applications and contacts are treated confidentially.