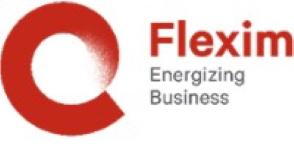 Facility Manager - Flexim Nordics AB
Malmö, SKÅ 202 14
Facility Manager Malmö
Flexim is an international Facility Management company headquartered in Lausanne, Switzerland. We are working all over Europe with a presence in over 14 countries at the moment. We are a growing company with a lean management structure and we searching for a Facility Manager for one of our clients in the medical industry in Malmö.
Your role:
You will be the Facility Manager working in a close partnership with our client at their office in an international environment in Malmö. You will be responsible for delivering and managing all agreed services. You are the single point of contact for all service requests on site, you will take care of the reception and host guests, organizing a proper office workspace environment, organizing meeting rooms and negotiate subcontractor contracts for several soft- and hard services.
Beside the supervision of these subcontractors you will lead a small team of a day cleaner and up to two receptionists in the future.
You will be responsible for:
·         Provide all agreed facility services on client site in self-performance or executed by suppliers
·         Ensure legal compliance with safety standards and working conditions
·         Handle service requests and follow up all actions
·         Select, negotiate and manage subcontractors
·         Implement defined work processes conforming to quality standards
·         Manage site layout and internal moves
·         Carry out quality control for on-going work and internal audits

Our expectations and your profile:
You need to be able to work at highly self-organized level remotely on client site reporting to our European Area Manager.
You are passionate and proud to support our client with delivering all the services they need to enable them to concentrate to their core business.
With your excellent communication skills, you are acting in a proactive and friendly way even under pressure of the daily business and you are looking constantly for ways to develop our efficiency or looking for savings.
Beside your good experience in the FM business you have a good financial understanding to support your manager to revise and track the budget. You have a confident command of the Swedish and English languages in spoken and written terms as well as a good knowledge of the MS-Office software.
Please send your resume to our HR manager, Mr. Herrmann at alexander.herrmann@fleximgroup.com or contact him if you have any questions regarding the position.  Because English will be business language we ask to apply in English.
We want to hire for this position as soon as possible.