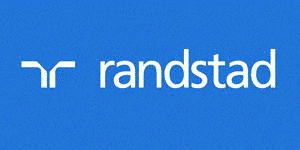 Experienced Industrial Engineering & Automation Leader - Randstad
Västmanlands län, VTM 72212
arbetsbeskrivning.
If you have great experience within industrial automation and robotics, want to create your own footprint and be a part of taking the lead in strategic development of automated and robotized solutions within manufacturing processing - then look no further!

This is a great opportunity for a brand new exciting position at Enics in Västerås, where you can be part of developing Enics in the automation field!
We are now seeking an experienced Industrial Engineering & Automation Leader with excellent documented leadership skills.

Enics is one of the largest Electronics Manufacturing Service provider in the world of Industrial Electronics.
With broad customer understanding and clear market focus, working with leading companies that provide cutting-edge solutions, we continue to aim even higher. This results in lean, adjustable and profitable solutions in Industrial Electronics. Solutions that keep you ahead of demand.
ansvarsområde.
THE POSITION

As our new IEA (Industrial Engineering & Automation) Leader, your area of responsibilities includes:


Lead and manage the IEA department to achieve customer satisfaction, objectives and efficiency.
Define and implement strategies for improved efficiency regarding resource management and maximum output by optimizing the usage of materials, data and energy.
Industrialization and automation of manufacturing processes to secure up to date, competitive and customer orientated production processes while achieving quality, throughput and cost efficiency.
Management and planning of Performance Center investments.
Key Accountabilities:


Responsible for leading, supporting and developing the department team of approx. 35 experienced employees (both white- and blue collars)
Responsible for IEA processes development in the Performance Center.
Responsible for continuous improvement process in IEA area in regards to process quality and efficiency. Secure stable and efficient utilization of machinery.
Responsible for the development of goals and guidelines for standard processes and work places.
Responsible for strategy development of automated and robotized solutions within manufacturing processes.
Secure sufficient resources for NPI projects.
Responsible for IEA resources at performance center and managing idle resources and cost.
Control and develop skills of IEA teams to meet customer's requirements and Enics standards.
Responsible for implementing plant level digitalization roadmap and related projects.
Capacity management.
kvalifikationer.
JOB QUALIFICATIONS


BSc in Engineering and/or minimum 8-10 years working experience in field of Industrial Engineering & Automation
Great experience within industrial automation and robotics.
Good skills in production management.
Good financial knowledge.
Good leadership knowledge and being an experienced leader.
Good skills in running improvement work.
Good skills in business English.
Good skills in MS Office.

To be successful in this role you should be a people-oriented leader with strong leadership qualities and coaching leadership style. You have a strategic way of thinking and a natural ability to plan and organize your work.


ansökan.
APPLY
If you think you would be suitable for this role, please apply via
www.randstad.se
Last application date:
20 th August 2020
. Selection procedure is ongoing - don´t hesitate to send your application already today!
For any questions regarding the recruitmentprocess or the position, you are most welcome to contact Hannah Sandström, 0733-434 534 |
hannah.sandstrom@randstad.se
om Enics Sweden AB.
Enics is a full service Electronics Manufacturing Services (EMS) company, serving global industrial electronics companies. We have a strong know-how in Original Design Manufacturing (ODM). Our customers are companies that manufacture items such as trains and elevators. We offer excellent possibilities for individuals with can-do attitude who are interested in the electronics field.

At Enics you can develop yourself professionally and make a positive impact. You have the ability to work independently, are offered a wide range of opportunities in technical or supportive functions, which make working at Enics interesting and inspiring.

Enics has a global presence and operates in many locations around the world that span diverse cultures. With over 3000 employees we are a fairly large company with open company culture. Enics is the perfect size, providing our employees the support and structure of a large company while allowing plenty of opportunities for personal growth.