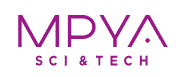 Director of Quality and Regulatory Affairs Avia Pharma - Mpya Sci & Tech AB
Stockholm, STHM
Avia Pharma has grown significantly over the last couple of years and is now hiring a Director of Quality and Regulatory Affairs. In this role you will contribute to development and growth of an entrepreneurial pharmaceutical company focusing on improving health of children and women. Until now the Regulatory and Quality work has been executed by external partners but due to the expanding product portfolio the time has come to build up Avia Pharma's internal capabilities.
The position
In your role you will be responsible for the company's regulatory compliance and quality system. You will provide expertise within regulatory and quality affairs for business strategy and be a part of the management team. You will work closely with external contractors, partners and authorities ensuring compliance to regulation, standards and policies. As the company still is in an expansion phase you will be the first employee in this function and hence will work both on operational, tactical and strategic level. You will sit together with five dedicated colleagues at the office, which is situated in central Stockholm.
Areas of responsibilities
Develop, maintain and submit product registrations.
Develop and maintain regulatory strategies and tactical planning for product within Avia Pharma´s business strategy.
Maintain and develop QMS
Update and maintain Quality documents
Contribute to development of appropriate regulatory processes and systems.
Providing relevant regulatory documentation to authorities and partners.
Surveillance of new and changed regulatory requirements worldwide.
Ensuring that the regulatory affairs processes are effectively established, maintained and continuously improved.
Qualifications
Master Degree in Life Science, Pharmacy or equivalent
Minimum 3-5 years of experience in regulatory/pharmacovigilance/quality affairs management
Essential experience in Regulatory Affairs for medical products
Excellent analytical, planning and organisational skills
Excellent written and verbal communication skills
Fluency in English, Swedish appreciated
Computer literacy (MS Office tools), good understanding of databases and document management
Who we look for
We look for someone dedicated to patient health
With an interest in joining Avia Pharma's growth journey
And has a thorough background in Regulatory Affairs
Interested?
Does this sound exciting? Please submit your application no later than May 29th. Contact Talent Advisor Ellinor Crafoord at +46721765167 or ellinor.crafoord@mpyascitech.com for further questions.
About Avia Pharma
Avia Pharma is a sales & marketing company operating on the Nordic market. We are committed to be a trusted partner for research- biotech- and pharmaceutical companies around the world.
We do in-licensing and acquisition of carefully selected pharmaceutical products, both OTC and prescribed. Our focus areas are gynecology, pediatrics and general consumer health.
At Avia Pharma we are passionate about growing – both our own and the business of our clients. Since the start in 2016 we have signed agreements with several international pharmaceutical companies to introduce, develop or revitalize their products on the Nordic market.
We are continuously searching for new product opportunities of primarily branded pharmaceuticals, both prescribed and OTC, for in-licensing as well as acquisition.