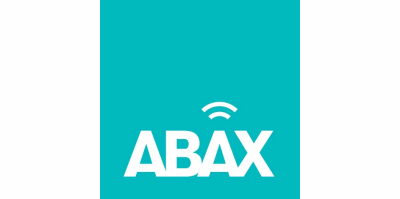 Digital Marketing Manager - ABAX Sweden AB
Västerås, VTM
ABAX is Europe's fastest growing telematics company. We constantly strive to be at the forefront in providing smart solutions that make the workday more efficient - whether you're in your vehicle, at the office or out in the field. Our solutions include tracking for fleets, equipment and tools, digital mileage claim for vehicles and paperless project management tools.

We take pride in ABAX being a positive place to work. For people with the right attitude who want to become a little bit better every day, we create a place where personal development and fun combine to form a fulfilling and profitable workday. We know happy employees equal happy customers, and we do our outmost to facilitate employee satisfaction, both in and out of work.

We have 300 employees across offices in seven countries. Our Headquarters and Tech Centre are situated in Larvik, on the southeast coast of Norway.
Our values: profitable, first and enthusiastic, form the foundation of our daily work, every hour of every day.

So what are you waiting for?
Come join our adventure!


ABAX is now looking for a Digital Marketing Manager to take on the overall marketing responsibilities for our Swedish market. The objective for the role is to improve our market position and market share in Sweden. We see the need for development of best practice for digital marketing in a competitive market and are soon implementing a new inbound marketing system. Do you want to be part of an international team and join us on our digital journey? Apply for the position today!
Main tasks
Design and oversee all aspects of marketing including automation programs and digital campaigns
Implement and manage inbound marketing programs and our leads funnel both for new sales and sales to existing customers
Plan and manage social media platforms for Sweden
Identify the latest trends within digital marketing methods affecting our industry
Evaluate important metrics that affect our website traffic, SEO, leads management and target audience
Analyze and measure effect of digital marketing strategy and campaigns
Report on key digital KPI's and work to reach them with action plans

Who are you?
We are looking for an experienced person with in-depth knowledge of various social media platforms, best practices for digital marketing and website analytics. You are highly creative and hold relevant analytical abilities. Furthermore, we believe that you are up-to-date on the latest trends and technologies within digital marketing. In addition to these skills, we value flexibility and the right attitude in an organization that is apt to changes. As you are open minded you appreciate and evaluate different inputs and options, but are at the same time comfortable with making decisions and to set boundaries.




Qualifications
Bachelor's degree in Marketing or relevant field.
A minimum of 4-6 years experience in a digital marketing position or a marketing manager role.
Solid understanding of SEO, Google analytics, Google adwords and key digital marketing tools is required.
As part of a global organization, you have great communication and interpersonal skills in English. The right candidate also has to write and speak Swedish to be able to create content.
It is meritorous with experience from inbound marketing and/or marketing automation.
We offer you
A growing and dynamic workspace with engaged and dedicated colleagues from all over the world. At ABAX, no two days are alike and we offer a varied role with a lot of responsibility. With the right mindset, this role will challenge and allow you to keep developing your skills within this field. You alone will be responsible for the Swedish market and for it to move forward, but you also work in close cooperation with our sales organization. You will be a important part in developing concepts and techniques within the area of digitalization.
Other information
Start date: As soon as possible
Work extent: Full time
Location: Västerås
Kontaktpersoner
Sandra Lindberg
Head of Marketing
+47 46953705
sal@abax.no