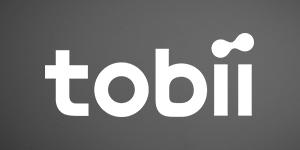 Digital Marketing Manager to Tobii Tech - Tobii
Danderyd, STHM 18253
We are looking for a Digital Marketing Manager to Tobii Tech with a broad background of project leading and execution of campaigns. You will be a part of the Digital Marketing team, consisting of web developers, copy, design, creatives, data specialists and community managers, all collaborating to create conversion and outstanding results. Work will be primarily B2B and partner marketing focused, but you will also be involved in B2C marketing. While working in Stockholm you will also report back to our Marketing Leads out of Silicon Valley, who owns the overarching responsibility for the marketing success in different areas.
The role and responsibilities
In this role, you will be responsible for developing and managing campaigns, collaborating on formulating how to drive traffic and convert results that supports our goals. Experimenting, analyzing and learning is an integrate part of the job and data is your tool when arguing what works and why we should invest more. Crossing between CRM (Hubspot), Web (WordPress), data (GA and Mixpanel), social media and useful plug-ins is what you do to build and execute campaigns.
Your days will be filled with
Collaboration with Marketing Leads and other colleagues to formulate campaign strategies and then execution of these strategies to help us reach our goals
Driving campaigns cross plattforms (including CRM, web, social), cross media (including paid and earned media) and leveraging content (blog, whitepapers, video, streams, game codes and more). 
Planning, supporting and delivering CRM strategies across our different segments, driving conversion and building the lead funnel for our sales org, our partners or just fueling campaigns.
Act as the individual maintaining the CRM system including interfacing with other systems and part of the org, including the corporate IT department
Project manage web development initiatives
All our jobs at Tobii are about innovation, passion and not the least - making things real.
We are looking for someone who has 
Experience in digital marketing with B2B and B2C
Extensive CRM experience, preferably HubSpot 
Experience in WordPress 
Experience with data driven marketing, data analysis and Google Analytics 
Strong background in customer acquisition, re-engagement and retention strategies 
We find it to be a strong merit if you previously have worked in a tech company have experience in agile ways of working.  
At Tobii we want you to be yourself and we welcome applicants from all walks of life. No matter if you wear high heels or sandals, or if you spend your nights at the gym or prefer playing Dungeons & Dragons with your colleagues. Welcome to Tobii! 
Please address your questions to Rasmus Svendsen, rasmus.svendsen@tobii.com and submit your resume through our website as soon as possible, only applications sent through our career page will be reviewed. And don't wait! At Tobii, we move quickly! 
Tobii Life
Working at Tobii is like being in the heart of innovation. Here you get to work on cool creative projects, together with passionate colleagues from all around the world. Our technology brings a voice to people with speech impairments, it helps us understand human behavior and it is revolutionizing the way we interact with technology. Life is short so we choose to spend it building high tech products that matters! If you want to build a company rather than just work for one. If you take pride in honest hard work and want to perform freely in an open environment where you can be yourself, you will feel right at home.  It's all about passion, innovation and making things real.