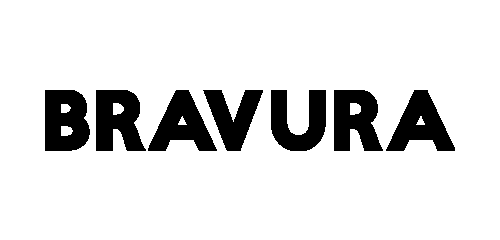 Developer / Java / C# to Centsoft - Bravura
Stockholm, STHM
Do you want to work as a system developer for a market-leading web-based system together with a competent and wonderful team at Centsoft? Do you have good knowledge of Java and / or C # and web development? Are you motivated by development opportunities? At Centsoft you are offered a creative environment where your ideas are utilized.
Om företaget
Centsoft is a growing and exciting IT company that develops and sells a market-leading web-based system for managing invoices. Their solutions lie at the forefront, both technically and experientially, and they intend to continue their creative work in a changing environment. All employees at Centsoft are expected in their respective areas to think new and different but at the same time perform their tasks with precision and create a sense of security for their customers.
Arbetsuppgifter
As a systems developer at Centsoft, you work on managing and developing the system. You will work in projects and will in time be able to run your own projects for clients by converting complex problems into standardized solutions. You are part of Centsoft's development team together with five colleagues and work in an agile way. Here you get the opportunity to work both thoroughly and creatively and Centsoft is a company for those who want to have good opportunities. At Centsoft, you have an open approach and you get the chance to share and translate your thoughts and ideas into concrete solutions.
Formella krav
• A couple of years' work experience of Java and / or C # • Meritorious with experience in agile system development • You express yourself well in speech and writing in english We are looking for a person with a great interest in IT and technology, who is passionate about programming. You are strongly committed to what you do and find it important to have fun at work. We see that you have worked with one or two programming projects in your spare time and problem solving is the best thing you know. Furthermore, you like to collaborate with others and are happy to take your own initiatives in role as a developer.
Övrig information
This service is a direct recruitment which means that the recruitment process is done through Bravura, but you will be hired directly at Centsoft. Start: As agreed upon Plats: Stockholm Lön: As agreed upon Funderingar kring Bravuras rekryteringsprocess? Du finner svar på de vanligast förekommande frågorna här Är du nyfiken på hur vår rekryteringsprocess är upplagd? Du hittar mer information här: https://www.bravura.se/din-karriar . Har du problem med att skicka in din ansökan eller frågor kring din registrering är du välkommen att kontakta vår kandidatsupport på vår chatt, info@bravura.se eller ringa vår växel 08-400 240 50 så hjälper vi dig. Ange vilken tjänst det gäller. Vi rekommenderar att du skickar in din ansökan omgående då vi gör ett löpande urval, och tjänsten kan komma att tillsättas tidigare än sista ansökningsdatum. Välkommen med din ansökan! Sökord: developer, Java, C#, systemsdeveloper agile, stockholm, Centsoft, invoice system, english, programmer, backend, back-end, scrum, problem solving