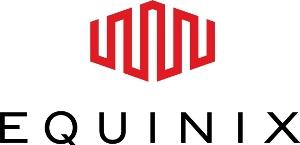 Datacenter Facility Electrical Technician - Equinix
Stockholm, STHM
Datacenter Facility Electrical Technician
Equinix is the one of the largest growing data centre companies, growing connectivity between clients worldwide. That's why we're always looking for creative and visionary people who can help us achieve our goal – global interconnection. With over 190 data centres in over 24 countries spanning across 5 continents, we are home of the Cloud, supporting over 1000 Cloud and IT services companies that are directly engaged in technological innovation and development. We are passionate about further evolving the specific areas of software development, software and network architecture, network operations, and complex cloud and application solutions.
In the Engineering team at Equinix, we keep the lights on! We are responsible for maintaining the electrical and mechanical infrastructure across the various sites. This is including and not limited to stand by power generators, AC units, chilled water systems.
Responsibilities
In this role you will be responsible for the facility infrastructure maintenance

You will perform the site inspections and monitor the building and IBX (data centre) alarms

You

have the ability to

carry out electrical repairs and minor installations on electrical systems

In the role you are also responsible for preparing and carrying out planned maintenance

Completion of site logs and data gathering for permits, such as MOPs and scripts is a key part of this position

You will assist more senior staff with responding to all on-site incidents and act as directed

You may be requested to begin responding to basic incidents based on own knowledge and experience

You will complete basic work requests and circuit installations

You will participate in ongoing infrastructure projects and carry out small works projects i.e. lighting upgrades etc
Requirements
You have an electrician certificate issued by ECY or an equivalent qualification confirmed by the Swedish electrical

contractors

association and the Swedish electrical trade union

You have previous facilities electrical technician experience

A good knowledge and understanding of electrical infrastructure

Business fluency in English, Swedish language is desired but not essential

You are self-motivated and flexible
Interested?
Please feel free to contact us if you have any questions or would like to know more about the role, or check out our YouTube page to find out more: https://www.youtube.com/channel/UC9xshmMk-FKjqKCLOKklQQw
We are an equal opportunity employer and value diversity at our company. We do not discriminate on the basis of race, religion, color, national origin, gender, sexual orientation, age, marital status, veteran status, or disability status.
Keywords: data-tekniker, tekniker, nätverkstekniker nätverksspecialist, infrastrukturtekniker, 2nd line support, servicetekniker, datacenter, site manager, platschef, underhållstekniker