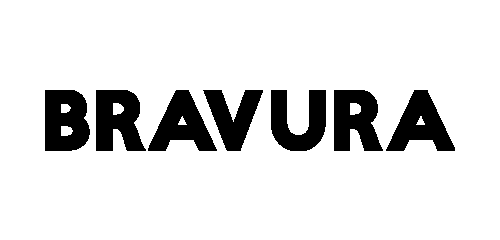 Data Scientist / Data Analyst / Data engineer - Bravura
Göteborg, VTG
Do you want to work at one of the world's largest companies within telecom? Do you want to be a part of developing the mobile network? We are looking for you who enjoy working in a agile environment.
Om företaget
The company is one of the world´s leading companies within communication and telecom. They are based in 180 countries world wide and have over 100 000 employees.
This position is based in Gothenburg at Lindholmen Science Park and is a consultancy position with an extension option as well as a company takeover.
Arbetsuppgifter
As a Data Scientist you will develop methodology and technology for advanced analytics as well as developing and apply machine learning algorith. You will also be highly involved in the development of a wide range of innovative software products within the latest technology.
The company covers 40% of all mobile data used worldwide and you will analyze and compare the data and network capacity of different operators. You will work proactively to discover, identify and manage errors beforehand. Your task is to find solutions that can be used to predict errors in the future. Furthermore, you will improve the quality of hardware.
You will work agile in sprints, in close cooperation with your colleagues. You will also work in cross functional teams with different departures in the organization.
Formella krav
• For this position you have a relevant University degree, M.Sc. within Physics, Statistics, Mathematics or similar.
• Software development: Data warehousing, data and machine learning pipelines/flows, micro services/cloud, Git, Linux, CI and unit testing
• Experience in one or more of the following programming languages: Python, Java, R or SQL.
• Experiance in one or more of the following Frameworks and Applications: Spark, Hadoop, Luigi, Redis, MapR, Tableau, Tensorflow
• Fluent in English, written and spoken.
Meritorious experiance
• Previous experience within Data Analytics
• Machine learning and statistics.
To succeed in these positions you have a strong drive and aim for results. You work equally well individually as in a group. You have high energy levels, are willing to learn new tasks and are a team player who enjoys sharing your knowledge and skills with your colleagues. You are a good communicator with skills in presentation, data visualization and the written word.
Övrig information
Det här är en annons där företagets namn inte framgår. Ibland väljer vi eller företaget själva att inte gå ut med namnet. Självklart kommer vi att berätta vilket företag det är. Senast om vi ses på intervju.
Start: As agreed on
Plats: Gothenburg
Lön: As agreed on
Funderingar kring Bravuras rekryteringsprocess? Du finner svar på de vanligast förekommande frågorna här
Har du specifika frågor om tjänsten ber vi dig att mejla info@bravura.se så hjälper någon i teamet dig. Ange vilken tjänst det gäller.
Vi rekommenderar att du skickar in din ansökan omgående då vi gör ett löpande urval. Välkommen med din ansökan!
Sökord: Data Scientist, Data analyst, Java, Statistics, Math, Mathematics, Physics, Statestik, Dataanalys, Git, Linux, CI, IoT, Internt of Things, Scala, R, SQL, Python, Micro Services, Cloud, Machine learning, Data Warehousing, Sparks, Hadoop, Luigi, Redis, MapR, Tensorflow