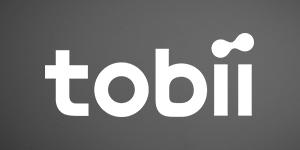 Customer Support - Searching for Norwegian speaking colleague to join amazing team - Tobii
Stockholm
Are you interested in working in an international environment with cutting edge technology while helping customers with speech and motor impairments to live more independently and advocate for themselves? Do you enjoy interacting with dynamic and passionate customers and feel your work makes a difference?
Based in our headquarters in Danderyd, Stockholm, our multi lingual Customer Service and Tech Support EUROW team, are the Tobii Dynavox product experts to whom colleagues, clients and users turn to when in need of help, advice and technical competence.
We build strong, long lasting relations with resellers and users and actively work to obtain and develop broad knowledge of our clients, users and technology. Curious to know more? Meet one of our users.
The role and responsibilities
You will be the voice of Tobii Dynavox to our customers, professionals and resellers and our customers advocate within the organization.
As a member of the support and order management teams  within your daily duties you will:
Assist clients, resellers, sales representatives and account managers with support issues via phone, e-mail, instant messaging and remotely control users' devices
Troubleshoot issues across our hardware and software platforms
Help with customizations of our customers' communication software
Develop knowledge in current and coming products
Report feature requests and escalate issues
Serve as primary contact for our Norwegian Account Management team for technical issues.
Discuss needs and requirements with customers and professionals and suggest relevant Tobii Dynavox products and solutions
Together with our marketing team monitor our social media channels
We are looking for someone with
Proven experience in working with customer service, technical and product support
Professional and social communication skills. You feel comfortable to interact with the tech savvy people while you can make computer novices feel supported and understood as well.
Experience using CRM and ERP systems
Native level spoken and written Norwegian and fluent English is a strict requirement for this role. If you also speak German or any other language that is a huge plus!
We would love it if you're a fast learner and we will of course support you in your work, if you also possess the ability to motivate yourself and your colleagues we think that you could fit right in here at Tobii. You don't have to be a IT expert but we believe that an interest in technology will help you in this role and we hope that you feel at home in Windows. Your previous work experience is important of course but your social skills is equally important, we put huge value in finding a good personal fit.
Please address your questions to Shawn Raymond, shawn.raymond@tobiidynavox.com  and submit your resume through our website as soon as possible, don't wait! At Tobii, we move quickly!
Tobii Life
Working at Tobii is like being in the heart of innovation. Here you get to work on cool creative projects, together with passionate colleagues from all around the world. Our technology brings a voice to people with speech impairments, it helps us understand human behavior and it is revolutionizing the way we interact with technology. Life is short so we choose to spend it building high tech products that matters!
If you want to build a company rather than just work for one. If you take pride in honest hard work and want to perform freely in an open environment where you can be yourself, you will feel right at home.
It's all about passion, innovation and making things real.
Watch this video if you want to learn more about us!