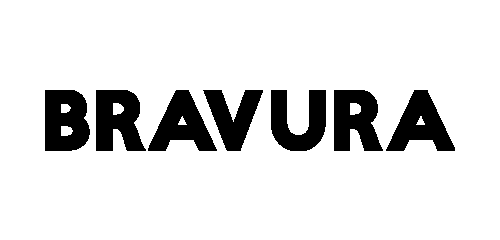 Customer Support Manager at a Software Company - Bravura
Stockholm, STHM
Do you have previous experience working as a Customer Support Manager? Are you a person that are motivated by working with customer satisfaction? This company offer you exciting and developing assignments and you will get to be part of a fantastic journey within a dynamic high-growth business.
Om företaget
The company deliver Software products, solutions and services which are used by various organizations, from small companies to multinational, global corporations and authorities.
This is a chance for you to accelerate your career and succeed in an environment where you will have the possibility to make a daily impact. Every day you will get to work alongside helpful and down-to-earth colleagues who are dedicated and ambitious. They fully recognize that it is their employees that make the company a success and the global leader in their field.
Arbetsuppgifter
The company is looking to add to its growing technical support organization with an experienced customer support manager. In the role you will act as a team manager for the senior technical support team based primarily Sweden with further team members spread globally. You will be working to ensure that the team is providing quality technical support to all customers and partners as needed. The team are considered the most senior technical customer-facing support team, as such this role demands a tenacious, delivery-focused manager experienced in managing a technically challenging and complex environment. You set clear objectives, evaluate progress and instill a high-performance culture with focus on team work, service excellence and ownership for resolving customer issues globally.
Additionally, improving support team service quality, ensuring issue resolution performance, growing knowledge sharing velocity/diversity and working with the wider business is required. This role includes collaborating with several departments where you are responsible for linking the SME support team into the global support organization for best service delivery, improvement and collaboration.
You will be working within a global support organization, working to share and adopt best practice and improvement initiatives to continually grow service excellence, reporting into Senior Director level. As you manage a global team, travel from time to time will be required.
Formella krav
• At least two years customer support management experience, managing a senior technical team is meritorious
• Experience of supporting B2B software solutions and working knowledge of software development and maintenance lifecycles
• Previous experience working with a customer satisfaction focus
• Focused on quality resolution and issue prevention
• Good verbal and written communication skills in English
• Working knowledge of KCS and successful KCS initiatives
We believe that you are a person who motivates by working in a busy and dynamic environment. You are a good leader who collaborate easily and enjoy working with others. You are motivated by creating relationships both internally and externally. Furthermore, you have the ability to prioritize, organize and make challenging decisions. In addition to excellent interpersonal skills, you value good communication and strive for high quality in everything you do. You are used to working independently in a structured and strategic way.
Övrig information
Det här är en annons där företagets namn inte framgår. Ibland väljer vi eller företaget själva att inte gå ut med namnet. Självklart kommer vi att berätta vilket företag det är. Senast om vi ses på intervju.
• Den här tjänsten är en direktrekrytering vilket innebär att rekryteringsprocessen sker genom Bravura, men du kommer anställas direkt hos företaget.
Start: As agreed upon
Location: Stockholm
Salary: By agreement
Funderingar kring Bravuras rekryteringsprocess? Du finner svar på de vanligast förekommande frågorna här
Är du nyfiken på hur vår rekryteringsprocess är upplagd? Du hittar mer information här: https://www.bravura.se/din-karriar .
Har du problem med att skicka in din ansökan eller frågor kring din registrering är du välkommen att kontakta vår kandidatsupport på vår chatt, info@bravura.se eller ringa vår växel 08-400 240 50 så hjälper vi dig. Ange vilken tjänst det gäller.
Vi rekommenderar att du skickar in din ansökan omgående då vi gör ett löpande urval. Välkommen med din ansökan!
Sökord: