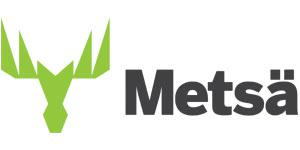 Controllerassistent - Metsä Group
Husum, VNRL
Metsä Board
Metsä Board is a leading European producer of premium fresh fibre paperboards and forerunner in sustainability. We produce premium lightweight folding boxboards, food service boards and white kraftliners for consumer goods packaging as well as retail-ready and food service applications. We work together with our customers on a global scale to innovate solutions for better consumer experiences with less environmental impact. The pure fresh fibres Metsä Board uses are a renewable resource, traceable to origin in sustainably managed northern forests. We aim for completely fossil-free mills and raw materials by 2030.
The global sales network of Metsä Board supports customers worldwide, including brand owners, retailers, converters and merchants. In 2019, the company's sales totalled EUR 1.9 billion, and it has approximately 2,400 employees. Metsä Board, part of Metsä Group, is listed on the Nasdaq Helsinki. 
Tycker du om siffror och har förmågan att planera och organisera? Är du noggrann, ansvarstagande och har lätt för att samarbeta med andra?
Vi söker nu
Controllerassistent
Vi erbjuder en bred och varierad roll där flexibilitet och serviceinriktad inställning är viktiga personliga egenskaper.
Tjänsten är ett vikariat under minst 1 år, tillträde så snart som möjligt. Dagtid, 100 % arbetstid.
Vad kommer du att få göra?
ekonomiska analyser och utredningar
budgetering, resultat- och kostnadsuppföljning
ekonomisk service och information
Vad förväntar vi oss av dig?
ekonomisk utbildning, lägst gymnasienivå
goda språk-kunskaper i engelska
datorvana och goda kunskaper i Microsoft Office paketet.
noggrann och ansvarstagande
god samarbetsförmåga
Närmare upplysningar om tjänsten lämnas av:
Maria Lundberg, Mill Controller, 0663-189 28
Välkommen med din ansökan!
Skicka din ansökan och CV genom att använda länken "Ansök" senast 2020-08-30. Välkommen med din ansökan så snart som möjligt, urval och intervjuer sker löpande.