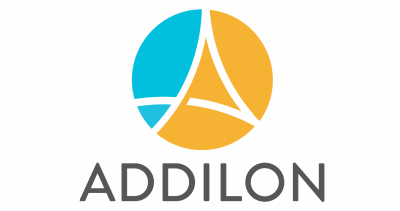 Concept Development Manager, Mölnlycke - Addilon AB
Göteborg, VTG
Working at Mölnlycke
Are you looking for a great career and want to make your mark?
Please keep on reading but don't just take our word for it. We've interviewed colleagues around the world about their jobs, the Mölnlycke unique culture and Mölnlycke people and it is simply A great company to work for!

Do you want to improve healthcare outcomes around the world?
If the answer is yes, you think just like us and should apply for this exciting opportunity that we have below.

About Mölnlycke
Mölnlycke is a world-leading medical solutions company. We design and supply solutions to enhance performance at every point of care – from the hospital to the home proven it every day.
We specialise in:
- Wound management: including dressings with Safetac® such as Mepitel® and Mepilex®
- Preventing pressure ulcers: with Mepilex® Border used prophylactically and devices to help turn and re-position patients
- Surgical solutions: including Mölnlycke trays, HiBi® antiseptics and Biogel® surgical gloves

Mölnlycke was founded in 1849. Nowadays our solutions are available in around 100 countries; we're the number one global provider of advanced wound care and single-use surgical products; and we're Europe's largest provider of customised trays. Our headquarters are in Gothenburg, Sweden and we have about 7,800 employees around the world.

We are looking for a Concept Development Manager, who will
- Oversee and ensure delivery and tactical execution of KPIs and business targets for a given category of products.
- Develop, implement and manage portfolio plans and technology / product roadmaps for the respective product category in line with global marketing and operations objectives as well as overall Mölnlycke strategy – to ensure and deliver product portfolio business goals and targets.
- Ensure effectiveness and efficiency of the respective category team in terms of resource utilization and cost management while securing delivery of project milestones on time and raising issues in time to the respective governance bodies.

Key Accountabilities:
- Manage and ensure that necessary technical modifications of products (e.g. product modifications) are carried out in order to successfully introduce and expand products into new markets.
- Continuously evaluate and improve the commercial, technical and operational performance of existing products in order to drive revenue-, margin growth, quality, fit-for-purpose product applicability, durability, cost efficiency.
- Manage product/service life cycles including introducing new products/services and retiring outdated products/services.
- Ensure the development and management of new product and line extension concepts and ideas to ensure that product portfolios have a steady pipeline of commercially viable and technologically sound concepts to sustain long-term commercial and product development needs.
- Based on customer insights and commercial objectives, understand customer needs and identify, define and determine "how to", with "existing" technologies, solve customer needs – translated into product/service line extensions and incremental innovations.
- Forecast new technological developments and trends in the category, provide ideas and concepts for "how to" commercialize new innovations and technologies and for "what" new products.

Qualifications & Experience:
- Master's degree in mechanical engineering, chemistry or biotech
- 5+ years of experience from similar positions in the field of medical devices, pharma, biotech or other regulated industries.
- Experience in product management and product lifecycle management
- Ability to evaluate the commercial potential and performance of a concept, product and service
- Ability to transform customer needs and insights into product development roadmaps
- Interest in new technology and understanding of technological trends
- Ability to measure a performance of a product
- Excellent communication skills in oral and written English

Application process
Addilon is our partner in this recruitment. Please apply (CV and personal letter in English) via the link. We will fill the position immediately after finding the right candidate. Questions about the position are answered on weekdays 8.30-10.00, +46 10 207 01 50.

About Addilon
Recruiting right managers and specialists in Engineering, Sales, Purchasing, Logistics and Accounting.

Follow us on social media
LinkedIn | Facebook | Instagram 

We kindly but directly declinbe contact for direct sales  of additional job advertisements, candidates etc.