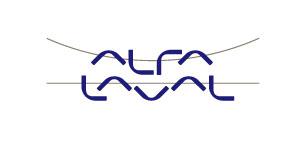 Communications Project Manager - Energy Division - Alfa Laval
Lund, SKÅ
Introduction
We create better everyday conditions for people. We do this by contributing to a more sustainable future through engineering innovation. We love what we do and we're good at it. But now we want to be even better! We're looking for a Communications Project Manager to work and develop our market communication and online presence. So, what are you going to do today?
Who you are
Who you are
You enjoy all aspects of developing a company's global online communication activities. You have
good understanding of marketing and communications and what makes good business sense. You prefer to work in a solution oriented manner, taking strategies and plans into action. You are self-driven, outgoing and a team player!
About the job
The role is both strategic and tactical and always managing communication projects in close cooperation with several stakeholders and team colleagues. Your focus will be on developing online content for the Energy Division offerings, Alfa Laval Heat Exchangers and Separators. You will plan communication activities in line with strategy and be operational in execution, coordination and implementation of global communication activities. You will monitor progress and results; and continuously work to improve and create impact.
What you know
You have a bachelor's degree or equivalent education in Communications and several years' experience working with online communications. You are familiar with CMS, SEO, SEM, SoMe, analytics etc. and comfortable working in Content Management Systems both for Web and Intranet content as well as managing assets in a Digital Asset Management System.
You have 5 years' experience from marketing communications in a larger international company or from the agency or consultancy side. You are confident in your online competence and ability to contribute to the development of online communications and content marketing within Alfa Laval. You are fluent in English both verbally and in writing.
What's in it for you?
We offer a both inspiring and challenging position in an open, friendly and international environment where we work together to develop and create value for our customers.
Your direct manager will be located in Lund Sweden. The position requires 15-20 days of travelling per year.
For more information, please contact
VP Communications
Tomas Bäckefjord: + 46 725554458 or tomas.backefjord@alfalaval.com
Kristina Ljungkvist, HR, +46 722 167890

Union information
Bodil Arvidsson, Akademikerna, +46 (0) 730696343
Bror Garcia Lantz, Unionen, +46 (0) 709 366985
Stefan Sandell, Ledarna, +46 (0) 709787364


Please send your application no later than 31st May 2019 at ://www.alfalaval.com/career/
What about the job
What you know
Contact details
Add video (URL link and text only