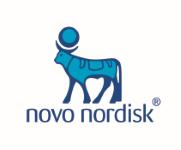 Clinical Research Associate - Novo Nordisk Scandinavia AB
Malmö, SKÅ 21120
Novo Nordisk has a very exciting future ahead with many new innovative products in the pipeline. To reach our ambition of improving the lives of millions of people, we are now recruiting a CRA to join our Clinical Research Team. If you are a CRA eager to make the most of your potential and develop in a fast paced and stimulating environment, you might be the person we are looking for. Together with highly professional, experienced and talented colleagues we offer the possibility to be an important keystone in reaching our ambition and creating a better life for patients around the world.

About The Department

Novo Nordisk's Swedish affiliate has 70 employees, half of which are based in our Malmö office. As CRA you are part of the Clinical Research Team within the Clinical, Medical & Regulatory Department in the Swedish affiliate. You report directly to the Head of Clinical Research in Sweden and work closely with international Trial Managers. The Clinical Research Team is responsible for conducting high quality clinical trials in Sweden within several therapy areas, building a solid ground for the future portfolio and for new and better treatment options for patients worldwide.



The job



In the role as CRA you deliver results that have direct impact on the successful completion of the clinical trial programme and are an important ambassador for Novo Nordisk. You are primary responsible for contact between clinical trial site staff and Novo Nordisk. You take leadership of site management; from site selection and initiation, through the conduct of the trial, to closing activities, all with high quality focus and in accordance to timeline. You work in compliance with local regulations, ICH GCP and Novo Nordisk procedures to ensure high data quality and study subject protection.

Qualifications

The right person is proactive and takes responsibility to deliver high quality results and has the ability to do so while managing multiple projects and priorities. The right person has excellent communication skills and is great at building and maintaining relationships and trust with key stakeholders. You are looking forward to develop in your role and take responsibility to do so. Lastly you are a team player that is flexible towards the needs of different trials as well as internal and external stakeholders, in order to reach overall goals for the Clinical Research Department.

You Have

University degree in life science, medical sciences, nursing or equivalent.
Up to date GCP certification.
You are an experienced CRA with experience from of monitoring clinical trials in accordance with ICH GCP methodology. You have good knowledge of clinical trial methodology and the environment in which these are conducted.
Swedish as mother tongue, as well as excellent English verbal and writing skills; understanding of scientific medical terminology and the trial protocol and other trial documents as well as writing monitoring reports.
Knowledge of the drug development process.
Preferably knowledge within the therapy area of diabetes, obesity and/or cardiovascular disease.
Driver's license and willingness to frequent travels to visit trial sites for monitoring and to attend trainings/meetings (incl. overnight stay, when needed).


About Novo Nordisk

At Novo Nordisk, we create value by putting the patients first. Every ten seconds two people are diagnosed with diabetes, and close to 366 million people worldwide need us. Many believe that the increase in obesity and diabetes is the most serious challenge for public health. Working here is not just a way to make a living, but a way to make a difference.

Contact
Interested? To apply please visit www.novonordisk.com/careers to find the job (browse under "Sweden"). For further information please contact HR Frida Wihlborg on

fwb@novonordisk.com



Deadline

1st of August 2019

Millions rely on us
To work for Novo Nordisk you will need the skills, dedication and ambition to change lives for the better for millions of patients living with diabetes and other chronical diseases. In exchange, we offer the chance to be part of a truly global workplace, where passion and engagement are met with opportunities for professional and personal development.