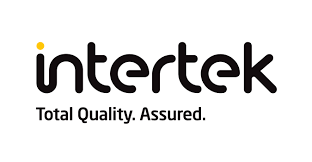 Clinical experience within the area of ophthalmology? - Intertek Semko AB
STHM
Intertek Notified Body provides Conformity Assessments for a range of medical device families, including accredited third-party management systems auditing and certification.
The opportunity has now arisen for a clinician/medical doctor, with expertise within the area of ophthalmology and will have the accountability to support the operation of the business by providing clinical oversight of clinical conformity assessments of Manufacturer's clinical evidence to ensure compliance with the conformity assessment requirements set out in EU Council Directive 93/42/EEC, as well as the new Medical Device Regulation 2017/745 (MDR) in the near future. This will be performed in a timely and accurate manner, in accordance with documented procedures, forms and registers forming part of the Notified Body's Quality Management System.
The role is a part time, home based role and will involve supporting in a range of clinical matters. You can either be a subcontractor or employed by Intertek.
The post holder is expected to;
Provide clear, consistent and clinically sound reports and advice, appropriate for the specific recipient audience;
Participate in meetings for training and liaison with external experts as well as addressing clinical concerns with manufacturers
Complete clinical reviews in a timely manner, within current regulatory requirements
Liaising with technical documentation assessors with respect to clinical evaluation assessments
Be able to scientifically evaluate and, if necessary, challenge the clinical evaluation presented and the results of external clinical experts' assessment of the manufacturer's clinical evaluation
Be able to make an assessment of the manufacturer's clinical evaluation and a clinical judgement of the opinion provided by any external expert and make a recommendation to the notified body's decision maker
Deliver training and advice to notified body staff
To be successful in this position you must meet the following requirements;
You have a relevant Medical qualification with expertise within ophthalmology
Current knowledge and proven experience of working with ophthalmologic devices. You have high knowledge of products that are classified as non-active ophthalmologic devices (Contact lenses, intraocular implantable lens, lens care solutions, ophthalmological instruments) and/or active ophthalmologic devices (Ophthalmic lasers; aberrometer; pachymeter; phacoemulsification system; eye electromagnets)
You need to have good written and verbal communication skills
You must have the ability to work to set time frames once scheduled for a project
The ideal candidate will also;
Have had experience in clinical investigation studies in the EU involving medical devices
Have experience in giving internal advice on clinical matters related to novel features of devices, medical device vigilance, and medical device risk assessments.
Have an understanding of EU Regulatory requirements EU Council Directive 93/42/EEC (MDD), as well as the new Medical Device Regulation 2017/745 (MDR)
Please send your application and current CV today as we evaluate applications ongoing. If you have any questions regarding the position please contact Jessica Selander (HR Intertek Medical Notified Body) Jessica.selander@intertek.com, 0708 752056.
Your application must be in English as this is the operating language for Intertek corporation.
About Us
Intertek is the trusted service provider to many of the world's leading brands, companies and governments, and has earned a reputation for accuracy, reliability, integrity, and technical competence.
Our Assurance, Testing, Inspection and Certification services take us into nearly every field, from textiles, toys and electronics, to building, heating, pharmaceuticals, petroleum, food, cargo scanning and medical devices.
In a world where a company's success depends on its reputation for quality, safety, and socially responsible products and processes, Intertek employees make a difference.
Join the team at Intertek and work with some of the best, brightest, and most inspiring people in the assurance, testing, inspection, and certification industry.
Location & employment: Home Based & Part-time permanent/sub-contractor