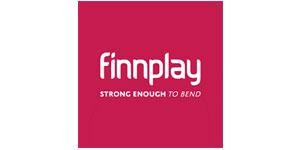 Chief Technology Officer (CTO) - Finnplay Technologies Oy
Helsinki, UUSI
Chief Technology Officer (CTO)
Finnplay Technologies
Finnplay is now looking for a competent, high-performing and innovative Chief Technology Officer (CTO) to join our passionate global team in Helsinki downtown office. You will work on international online gaming company, which develops real money gaming platforms and solution for the iGaming industry.
As a new CTO you will bring the technological capabilities to the next level and continue with the robust path on which Finnplay has embarked in the past years. CTO will be a member of the company's Management Team and will report to the CEO.
Responsibilities:
Leadership and management skills of Finnplay's global technical team
Execution and communication skills of technical strategy, as well as improvement visions
Generation of technical and organizational oversight over the technical team
Spirit of co-operate with clients regarding technical questions and utilizing feedback for improvements
Development experience of quality and data assurance processes
Tracking and understanding attitude of the newest technical solutions and trends in iGaming industry
Delivering inputs for other teams of development areas and business directions.
Requirements:
Minimum 10 years of relevant professional experience mostly at software development companies
Considerable technical expertise (back-end and front-end, and Java)
Minimum 2 years proven leadership experience in a senior managerial position
Strategic and analytical highly organized mindset
Commercial experience is highly appreciated
Strong customer focus
Excellent communication skills, and fluent written and spoken in English (in Swedish desirable)
Pointer Search ( https://www.pointersearch.fi/en/pointer/ ) is Finnplay's recruiting partner. Please send your CV and application letter to pointer@pointersearch.fi no later than on Monday 24th June 2019.
Finnplay Technologies
FINNPLAY Technologies is a Finnish software development company specialized in applications for the online gaming industry with customers across Europe, North America and Asia. Our passion is to create the best user experience by applying state-of-the-art technologies.
Founded in 2008, Finnplay specializes in developing real money gaming platforms and solutions for the iGaming industry and caters to start-ups as well as large established companies looking to replace existing legacy gaming systems or improve them. Familiarize with Finnplay and our team at this website. https://finnplay.com/