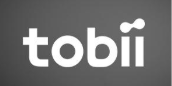 C# Software Engineer / Mjukvaruutvecklare - Tobii AB
Stockholm, STHM
Do you want to help us reach our goal to give people a voice? Do you want to be a part of developing the next generation software for the AAC market? If you want to work with meaningful products and solve interesting problems, we will be the right company for you!
Tobii Dynavox, part of the Tobii group, is the world leader in eye tracking and speech generating devices - products that help individuals with speech and motor impairments live a richer and more independent life. We cover a global market with offices in USA, Germany, Norway, Japan and China with our headquartered in Stockholm where you will be located.
Say hi to Steve, Katie and Stephen to get an idea of how we completely change people's lives!
We give people a voice
Working at Tobii is like being in the heart of innovation and a a C# Software Engineer you will work together with dedicated and skilled colleagues to enhance and implement new features in our products. Our customers are in focus and we want you to keep on improve, develop and innovate new features together with us, based on customer feedback.
Here you get to work on cool creative projects, together with passionate colleagues from all around the world. Our technology brings a voice to people with speech impairments, it helps us understand human behavior and it is revolutionizing the way we interact with technology. Tobii is all about innovation, passion and making things real. Life is short, so we choose to spend it building high tech products that matters! 
A day at the office you will be:
Solving challenging and rewarding development tasks and problem solving in tight
Developing new features and products to amaze our customers that rely on our software in their everyday life. Cooperation with ambitions and skilled colleagues in agile teams.
Improve performance and quality of existing features.
Have exiting technical discussions, work with prototyping and implementation.
We are looking for someone with:
Programming and design skills in C#/.NET.
Master's degree in computer science or similar.
Desire to work in an agile team that collaborate closely to make great products.
It will be extra awesome if you have experience of any the following Single-page applications like React, Angular or similar. Experience in developing desktop applications and designing APIs. Azure and DevOps or Git. But remember this is our wish-list!
Beeing a Tobiian
To be successful in this role and at Tobii you are definitely at team player that takes responsibility for tasks you undertake. You are probably a curious person with a genuine interest in software development and have a drive to continuously improve your software craftsmanship and a desire to share the passion with your colleagues. A helpful mindset is key to succeed together.
Tobii Life
At Tobii, we believe that our diversities are what strengthen us. No matter if you wear high heels or sandals if you spend your nights at the gym or prefer playing Dungeons & Dragons with your colleagues if Stockholm is where you grew up or if your roots are somewhere else. It is the pride and happiness in what we do that make us come together. Our joint passion for sharing new ideas and our belief in our products is what makes us a unique workplace and what makes us proud of calling this our Tobii family. We hope that you want to be a part of it!
If you want to build a company rather than just work for one. If you take pride in honest hard work and want to perform freely in an open environment where you can be yourself, you will feel right at home.
Watch this video if you want to learn more what we do at Tobii Pro.
OK, now this!
Click the Apply button on Monster and then you will be able to submit your application on our website. Please address your questions to Sanna Fridell. Please also include work examples of product marketing materials and communication that you have created. And don't wait! At Tobii, we move quickly!
Welcome!