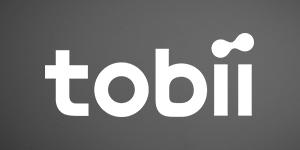 C# Developer - Gaming and Esports - Tobii Tech - Tobii
Danderyd, STHM 18253
Is software development and Esports a great combination? Is water wet? Is the earth round? Let's stop stating the obvious – join us as our next software developer!

Tobii Tech's mission to make tomorrows technology even more adapted to natural human behavior is getting real. As you read this, we are integrating Tobii's core eye tracking technology into laptops, VR and AR headsets, we are developing eye tracking functionalities for games and we are taking yet another step into the Esports arena. 

Esports is already huge and it's getting bigger every year. With Tobii's vast experience in eye tracking and making computer systems aware of the user, we are now implementing our technology within Esports as well. This enables more detailed feedback for coaching and training but also enriches broadcasting and viewing experiences. This is all happening right now, so if you're a software developer magician with tech interest and enjoy gaming, this is the place to be!

Here at Tobii, you will join a software engineering department responsible for bringing Tobii technology into gaming. More specifically, you will join a cross-functional development team with complete product ownership and focus on Esports. You will also collaborate with other colleagues around the world in a global context.

Every other Friday we close with "Gaming Friday" where you kick back with your colleagues and try the latest games or why not experience our latest advancements within virtual reality?

Your days will be filled with
Desktop application development for Windows using C# .NET
Desktop service and background process development to support integration of Tobii features
Extending existing features as well innovate, design, implement and test new features
Developing, setting up and configuring build scripts and automated tests to ensure our software performs as expected
Working tightly with the team and the product owner according to agile development principles
Contributing to the product roadmap and planning together with the rest of the team to meet delivery deadlines 
Contact with other Tobii teams and external partners and customers
Contributing to the planning for upcoming game tournaments and exhibitions
We are looking for someone with
3+ years of working experience from C# .NET development
Solid skills in WPF
Bachelor's degree in Computer Science or equivalent
Excellent ability to design and implement solutions which are high performing, reliable and well-structured for testing and continued development.
If you on top of this have knowledge in UWP, DirectX, C++, JS and Unity, that is a big plus! Also meriting are experience and skills in test automation and setting up and using CI/CD pipelines.

To be successful in this role we believe you are as passionate about software development as we are. You enjoy being surrounded by a team where working together is key. You work proactively and are a firm believer in agile methods. 

At Tobii we want you to be yourself and we welcome applicants from all walks of life. No matter if you wear high heels or sandals, or if you spend your nights at the gym or prefer playing Dungeons & Dragons with your colleagues. Welcome to Tobii!
Tobii Life

Working at Tobii is like being in the heart of innovation. Here you get to work on cool creative projects, together with passionate colleagues from all around the world. Our technology brings a voice to people with speech impairments, it helps us understand human behavior and it is revolutionizing the way we interact with technology. Life is short so we choose to spend it building high tech products that matters!

If you want to build a company rather than just work for one. If you take pride in honest hard work and want to perform freely in an open environment where you can be yourself, you will feel right at home. 

It's all about passion, innovation and making things real.

Watch this video if you want to learn more about us
Please address your questions to Henrietta Dalman at henrietta.dalman@tobii.com and submit your resume through our website as soon as possible, don't wait! At Tobii, we move quickly!