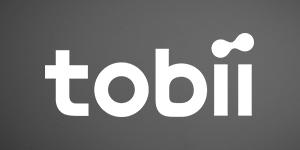 Business Operations Specialist to Tobii Pro - Tobii
Danderyd, STHM 18253
Are you a true people person who will enjoy working a high paced innovate tech company together with passionate colleagues from all around the globe? 
We are happy to welcome a new stellar colleague to our small, yet very valued, Business Operations Team working out of our Headquarters in Danderyd, Stockholm. This team are the order fulfillment experts to whom colleagues and customers turn to when in need of help and advice. We build strong, long lasting relations with our customers and actively work to obtain and develop broad knowledge of their needs. You will belong to a team of 2 team members reporting to the Manager of Business Operations.
As our new Business Operations Specialist at Tobii Pro you will be the go-to person and internal support to the sales team, resellers and subsidiaries and we believe you are good at collaboration and are an administrative star! Find out more about what we do here: Tobii Pro in 2 min.     
The role and responsibilities 
As Business Operations Specialist at Tobii Pro you are responsible for order fulfillment. You will be responsible for the case queue in our CRM system, invoicing and credit handling and you will have daily contact with our internal stakeholders. We are a global company and work closely with our offices worldwide. 
Your days will be filled with
Order fulfillment in ERP and CRM system
Invoice, posting and distribution
Credit handling, approval and hand over to Finance department
Cooperation and coordination with sales, logistics, support, finance, product management, purchase and production
We are looking for someone who
 Is a team player with some experience of customer service and/or order fulfillment
Is fluent in English language both in communication and writing
Has good computer skills and experience of working in ERP and/or CRM system
Is familiar with different payment terms
It's a plus if you have knowledge about export and inco terms. To be successful in this role and at Tobii we believe you are a structured and accurate person who enjoy having responsibility and is not afraid to get the job done. Further we also believe you enjoy working in a very dynamic and fast growing company where you have opportunity to develop both work wise and on a personal level.  
At Tobii we want you to be yourself and we welcome applicants from all walks of life. No matter if you wear high heels or sandals, or if you spend you nights at the gym or prefer playing Dungeons & Dragons with your colleagues. 
Welcome to Tobii! Please address your questions to Emma Langemar and submit your resume through our website as soon as possible, don't wait! At Tobii, we move quickly!