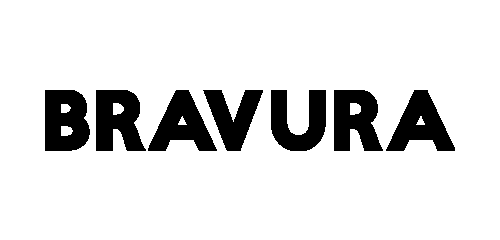 Business Intelligence and Analyst to Apis Training - Bravura
Stockholm, STHM
Would you like to be a part of an exciting journey? Apis Traning offers you a great workplace where you will have an important role towards developing the company.
Om företaget
About the company
Training has delivered technical training to mobile operators, equipment vendors, service providers, regulators, consultants and others since 1994. Today our course portfolio covers everything from 2G to 5G and from general datacom/IP to cloud, virtualization, SDN and NFV. Apis offers three different kinds of training opportunities; classroom training, virtual classroom courses and recorded training. Classroom training is the classic format where our trainer and the participants gather in a conference room somewhere in the world. We offer public classroom training courses that are open for anyone to attend as well as in-house courses for a specific customer at the customer's own premises. Virtual classroom courses are streamed live from our studio over the Internet, allowing students to interact in real-time with the trainer – but without anyone spending time and cost for travelling. Recorded courses are pre-recorded in our studio and streamed over the Internet, allowing a student to take the course anywhere and anytime and at the student's own schedule and convenience.
Arbetsuppgifter
Work tasks
As a business intelligence and analyst at Apis your additional work task will be to research and analyze what is interesting and relevant in the industry from short and long Apis' perspective and strategy. You will be responsible for monitor and participate on web, forums, exhibitions and conferences, where you also will give shorter presentations. You will spread information internally and advise on strategy and deliver a road-map for the company. Further on you will participate in marketing, pre-sales and sales activities and deliverer expertise in these fields. Lastly, you will be responsible for Apis' social media accounts.
Formella krav
Education, experience and personal characteristics
• Academic degree in technical- or business area
• At least 2-3 years of telecom/IT/applications experience in services/business
• Good general IT-knowledge e.g. Microsoft Office
• Fluency in spoken and written English is required, Swedish is beneficial
To succeed in this role, you are interested and curious about telecom, IT technology and business. You are a fast learner who have great analytical skills and a sense of creating structure in your work. Further on you are self-motivated and take responsibility for your work. You have both internal and external contacts which make you social- and communication skills important.
Övrig information
• This position is a direct recruitment which means that the recruitmentprocess goes through Bravura, but you will be employed by Apis.
Start: As agreed upon
Location: Stockholm
Salary: As agreed upon
Any questions about Bravura's recruitment process? You will find the most commonly asked questions here: http://bravura.se/min-profil/fragor-och-svar/
If you have any specific questions regarding the position, we ask you to email: info@bravura.se and someone in the team will help you. Please inform what position the question is regarding.
We recommend that you send in your application as soon as possible seeing as this is an ongoing recruitment. Your application is more than welcome!
Search word: instructor, teacher, IT, 3GPP, microsoft office, mobile telecom, network, networking