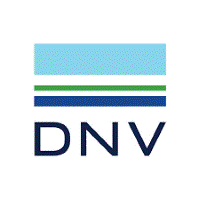 Business / Financial Controller - DNV GL Business Assurance Sweden AB
Stockholm, STHM
Local Unit & Position Description
As a world-leading certification body, our Business Assurance division works with companies to assure the performance of their organisations, products, people, facilities and supply chains through certification, verification, assessment and training. Our 2,000 Business Assurance employees worldwide take a broader view to help our clients build sustainable business performance and create stakeholder trust.
Business Assurance is organised in regions and Sweden unit forms part of the Northern Europe Region. Our unit in Sweden has circa. 40 staff including the management team, auditors and customer support staff. In addition, Business Assurance purchase the service of a number of subcontractors.
The Business Controller position sits on the Sweden management team and includes line management of a small invoicing team. The position covers the financial management of the unit including running core processes (Target setting, forecasting and month end), reporting and analysis, performance monitoring/follow up and cash flow).
The roles core focus is financial however the Business Controller role is more broad and covers commercial support, interactions with other fuctions and advisory elements. It is not uncommon for the business controller to be involved in initiatives and tasks outside of the core financial responsibilities within the unit and also more broadly accross the region.
The role will form part of the controller network in Northern Europe where regular interaction with counterparts in other countries is common and encouraged.
Areas of responsibilities / Key tasks:
Manage and follow up the Business Assurance Sweden financial performance
Manage the month end, target setting and forecasting processes
Reporting on business performance
Work closely with other departments in a supporting and advisory capacity (e.g. operations and sales)
Active participation and contribution in the Sweden management team
Maintain a strong focus on cash flow in the unit including managing a small invoicing team
Actively monitor and analyse management data from the production systems to ensure quality of data and support the local management team to improve performance and processes
Frequent review of balance sheet items, especially related to accounts receivables, WIP, accruals, bank balances and understand trends and take corrective actions where necessary. Involvement in incentive scheme calculation.
Monitor and assess key performance parameters via periodic analysis of the unit goals, benchmark monitoring, performance indicators, project profitability analysis, and internal audits/reviews
Follow-up with GSS Finance to ensure timely statutory and other legal compliances related to the Business Assurance legal entities and ensure that group and BA governance principles with regards to financial management are applied and adequately implemented
Play an active role in the commercial processes, including pricing, tender and potentially contract review
Manage the local integration to a new financial system (Oracle)
The candidate may also have cross border responsibilities calibrating with other countries in the region
Position Qualifications
Qualifications/experience:
University degree within Finance, Accounting or Business Economics (Bachelor as a minimum)
Minimum 5 years of experience in similar roles in controllership, financial management and analysis
Knowledge of finance and accounting principles and procedures
Experience in managing people
Minimum 3 years of experience in a management position
Strong tools skills (Eg. Systems, Excel, PowerPoint, Power BI)
Fluency in English language (written and spoken)
Knowledge of Swedish language would be preferable
Personal qualities:
Commercial and solution-oriented mindset and a pragmatic approach
Excellent interpersonal and verbal/written communication skills
Systematic, structured and analytic
Proactive and forward leaning
We offer:
Work with dedicated and competent colleagues with a high education and specialization level in an international environment
Live locally yet work on challenges globally and enjoy working at our nice and bright office in Solna, Sweden
Be part of a flexible working environment
Enjoy attractive pension- and insurance schemes (we have a collective agreement), health care contributions and other local benefits
For more information please contact:
Brett Neil Hosken, Regional Controller, brett.neil.hosken@dnvgl.com
Company & Business Area Description
DNV GL is a global quality assurance and risk management company. Driven by our purpose of safeguarding life, property and the environment, we enable our customers to advance the safety and sustainability of their business.
We provide classification, technical assurance, software and independent expert advisory services to the maritime, oil & gas, power and renewables industries. We also provide certification, supply chain and data management services to customers across a wide range of industries.
Combining technical, digital and operational expertise, risk methodology and in-depth industry knowledge, we empower our customers' decisions and actions with trust and confidence. We continuously invest in research and collaborative innovation to provide customers and society with operational and technological foresight.
With origins stretching back to 1864 and operations in more than 100 countries, our experts are dedicated to helping customers make the world safer, smarter and greener.
DNV GL is one of the world's leading certification bodies. We help businesses assure the performance of their organizations, products, people, facilities and supply chains through certification, verification, assessment, and training services. Partnering with our customers, we build sustainable business performance and create stakeholder trust across all types of industries.
Equal Opportunity Statement
DNV GL is an Equal Opportunity Employer and gives consideration for employment to qualified applicants without regard to gender, religion, race, national or ethnic origin, cultural background, social group, disability, sexual orientation, gender identity, marital status, age or political opinion. Diversity is fundamental to our culture and we invite you to be part of this diversity!