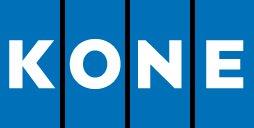 Business controller, KONE New Equipment Business - KONE AB
Kista, STHM
KONE Scandinavia Finance team is looking for a NEB Business Controller for Scandinavia with location at KONE Scandinavia headoffice in Stockholm, Sweden. Additionally your role includes Regional Controller role in SouthWest region and by that being a part of the regional leadership team.
As a Business Line controller you are responsible for monthly reports and analysis of results and forecasts to management, as well as reporting to the parent company on timely manner within Business line New Equipment Business. You will also participate in annual strategy and budget work. You will ensure that the KONE Group's predefined processes are followed, ensuring that all financial statements are accurate and maintain a high standard. You will be part of SCA business controlling team and act as a business partner for key business leaders in the whole Scandinavian organization. You'll also work closely with other employees in the area, global finance and NEB business. In this role you will be able to deepen your understanding of all KONE business lines.
Skills, Education and Experience
Strong analytical skills and ability to work under pressure
Solution-focused with ability to seeing the whole, but also likes to dive into details as needed
Great Collaboration skills, and interested to work with business leaders
Master's or Bachelor's degree in Finance or relevant field
At least 4 years of relevant work experience, preferably in a finance function of a country/area organization
Good knowledge of SAP, BW/CPM/Qliksense and SAP BPC
Fluent written and spoken English. Swedish language skills are seen as an advantage but not mandatory.

For additional information regarding the role, please contact
Richard Huber, Head of SCA Business Controlling, tel +46 73 202 4528, if you have any questions about your application contact Sophie Rezaei Recruitment specialist +46 10-21840 12
Please submit your application by 30 th of May 2020
#LI-SCA
At KONE, we are focused on creating an innovative and collaborative working culture where we value the contribution of each individual. Employee engagement is a key focus area for us and we encourage participation and the sharing of information and ideas. Sustainability is an integral part of our culture and the daily practice. We follow ethical business practices and we seek to develop a culture of working together where co-workers trust and respect each other and good performance is recognized. In being a great place to work, we are proud to offer a range of experiences and opportunities that will help you to achieve your career and personal goals and enable you to live a healthy and balanced life.
Read more on www.kone.com/careers