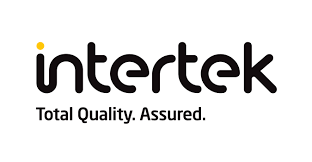 Business controller Business Assurance - Nordics - Intertek Semko AB
Stockholm, STHM
About Us
Intertek is the trusted service provider to many of the world's leading brands, companies and governments, and has earned a reputation for accuracy, reliability, integrity, and technical competence.
Our Assurance, Testing, Inspection and Certification services take us into nearly every field, from textiles, toys and electronics, to building, heating, pharmaceuticals, petroleum, food, cargo scanning and medical devices.
In a world where a company's success depends on its reputation for quality, safety, and socially responsible products and processes, Intertek employees make a difference.
Intertek Sweden have approximate 450 employees, working mainly with electrical testing (Semko), medical reviews (Intertek Medical Notified Body) and business assurance (Intertek Certification) in three legal entities based in Kista.
Job Description
We are currently looking for a Business Controller to support our Business Assurance activity in Nordics. The business specializes in third parties' audits for ISO, Food, supply chain etc as well as medical audits, and have offices in Sweden, Denmark and Norway. This role will be based in Kista but travels to the other offices will be required.
In the role as business controller you will be part of the leadership team and drive commercial growth and deliver strong cash conversation for the business, managing working capital robustly. Other responsibilities will be:
Lead an independent analysis of the performance drivers and highlight issues, concerns and opportunities
Provide clear financial targets to the business in order to drive executional focus
Monitor financial performance, providing guidance to maximize returns
Clearly communicate financial expectations with ECA CFO and with the Group Finance team
Coordinate and lead end to end forecasting process, maximizing growth opportunities
Analyze and drive costs efficiencies in order to maximize margins for the region
Develop process, structure and tools to enable financial growth for the business
Drive analysis of performance tools, such as VPM (volume, price, mix), 5x5 metrics
Manage span of performance within the business line to maximize opportunities
Lead the planning and budgeting process, driving business growth in the longer term
Support costing and pricing models in new contracts
Provide appraisals in new capex investment/requests
Our ideal candidate:
Bachelor's or master's degree from in business administration or similar
At least 5 years previous commercial finance experience
Analytic mindset and the ability to translate data analysis into an action driven plan
Strong influential skills
Understanding of systems will be a plus
Problem solving and process mindset
Ambitious with high sense for commercial and business
Experience working in a multinational organization is a plus
Clear communicator with the ability to lay out complex ideas in simple terms
Hands on approach with the ability to get personally involved
Approachable with ability to interact with different level of senior people
Fluent in Swedish and in English, both speaking and writing
What we offer:
Intertek is a safe workplace with collective agreements, benefit package with pension, health care contributions and parental leave allowance. We have flexible working hours and encourage a good working climate and satisfied employees. Submit your application today, or as soon as possible.