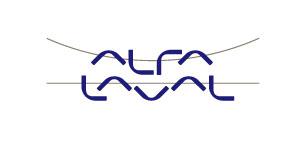 Azure Solution Manager - Alfa Laval
Lund, SKÅ
Introduction
At Alfa Laval, we create better everyday conditions for people. We do this by contributing to a more sustainable future through engineering innovation. Straightforwardness, integrity, and respect are encompassed within our company DNA along with our strive for ever-improved solutions. We love what we do and we're good at it. But now we want to be even better! We're looking for an Azure Solution Manager to our Information & Integration Management department at IT in Lund.
So, what are you going to do today?
Who you are
Who are you?
We are looking for a person with a great interest for integration and a passion to break down complex integration challenges into simple design and solutions that can be maintained efficiently.
About the job
We need to expand our team with an integration expert. We provide IT solutions for all information exchange between applications within Alfa Laval or between Alfa Laval and external parties. We have started a transition moving to more API and cloud based solutions which you will be an important part of.
You will work closely with stakeholders on customer-specific initiatives that involve data translation and integration development. In your role, you will lead and execute the solution design, development and documentation of new or changed integration capabilities.
What's in it for you?
We offer a challenging position in an open and friendly environment where we help each other to develop and create value. Your work will have a true impact on Alfa Laval's future success.
What you know
To succeed you have:
Understanding and experience in the integration domain from an international environment.
Experience in requirement management and translating technical requirements into solution design.
Understanding of business processes like supply chain, for global manufacturing companies and ERP systems.
Hands-on experience working as a developer with enterprise integration and Azure integration services.
Experience of platform and solution governance.
Good knowledge of integration concepts, strategies, architecture, structure and environment.
Minimum of 3 years of experience within the integration area and a Bachelor degree or similar.
For more information, please contact
Mikael Persson, Manager, Information & Integration Management, +46 46 36 70 34
Karin Wilkenson, HR 0722-083105
Union information:
Jesper Bergh, Akademikerföreningen +4646367604
Bror Garcia Lantz, Unionen, +4646366985
Please send your application no later than 30th of September 2019
What about the job
What you know
Contact details
Add video (URL link and text only)