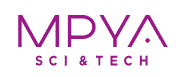 Automatic Controls Design Engineer - Mpya Sci & Tech AB
Göteborg, VTG
Humphree pride themselves to bring the smartest products and services to the market, with no compromise between performance and efficiency at sea. They've also received several business and innovation awards in recognition of the journey we've made so far. The business is growing and so is Humphree's demand for the right people. We're now looking for the next Automatic Controls Design Engineer.
You will design and develop Humphree's control systems, both in terms of new features and to validate and test functionality under development. If there is such a thing as a normal day at Humphree R&D, we believe you will work on requirement specifications, design and validation. Humphree work with yachts and commercial vessels you've likely only seen on Netflix or from afar strolling the docks. Want to come on board?


We're Looking for You…
… who feels that you have more to deliver and the curiousity and desire to see results of your designs in real world applications. You're always enthusiastic about finding smarter solutions. How about using your engineering skills in a fleet of 25 m fast ferries in New York, where Humphree's systems save thousands of liters of fuel and makes public transportation comfortable for everyday commuters? You appreciate to work beyond your area of expertise, contribute to new perspectives and to help each other to better solutions. The R&D team will grow and that's something you look forward to, building both automatic controls and a team spirit.


Humphree's Five Wishes
Your many hours on a surfboard, sailboat or just any floating vessel combined with engineering experience, enables you to work on details and simultaneously understand the connection to the system level of Humphree's platform
You have experience in developing automatic control systems in AUTOSAR environment, programming of motor controls or similar is meriting. If you've engineered measurement and analytics of signals and systems in control systems you're close to an unrealistically perfect fit
You have a BSc in computer sciences or mechatronics but equally important experience from working with Simulink, Matlab & C++ in an automotive context
You are a teamplayer who value to learn from colleagues and at the same time teach them your own best tricks
You work effortlessly not only in Matlab, but also in both English and Swedish

Why Humphree? Humphree is an ambitious team of specialists who not only believe in stable technology at sea, but also in a stable workplace. Humphree regard engagement as a key factor to great results and strive to always make the work inspiring. They're now about to set off for the greatest adventure as yet, and hope to find a colleague and friend in you. Are you Humprhee's next Automatic Controls Design Engineer? We'll be happy to meet you!


Interested? In this recruitment Humphree is collaborating with Mpya Sci & Tech. Contact Talent Advisor Patrik Artman at 0733-90 80 35 or patrik.artman@mpyascitech.com for further questions. This is a full-time, permanent position that we hope to fill as soon as possible, so don't wait too long with your application at mpyascitech.com.