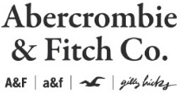 Assisterande Butikschef / Assistant Store Manager - Manager In Training Program - Abercrombie & Fitch
Stockholm, STHM



We seek to foster collaborative relationships. We believe that each and every one of us has the capacity to be a great leader. We care about our teams and work to coach, develop and mentor our associates. We believe that no matter who you are, or where you come from, you are a part of our culture.

THE CARE
We are fortunate to have an award-winning Diversity & Inclusion Team that sustains a culture of respect and humility. We have a forward focused sustainability program that works everyday to make our business better. Our philanthropy efforts include supporting over 20 charities through donations, major company events, like the A&F Challenge, and volunteering opportunities.

THE PROGRAM
The Manager In Training program is a blended-learning, multi week program focused on immersing a manager in all aspects involved in running a multi-million dollar business.
Training takes place in store location. The Program trains you on the necessary principles of management including creating the best in-store experience, recruiting, diversity, human resources, store operations and visual merchandising.

THE PROGRESSION
The MIT must complete the training to be moved on into the Assistant Manager role. Successful completion of the program is the first step for leadership. The company strongly advocates philosophy of growth from within. All of our District Managers, Regional Managers, Directors - even our Vice President of stores have gone through the MIT program.

THE REQUIREMENTS
Bachelor's degree from an accredited university

Working visa

Competent English language skills

THE SKILLS
Self starter

attitude &

problem solving

skills

Team building

Business acumen & drive for results

Strong communication skills
FIND A STORE IN YOUR AREA AND SEND YOUR RESUME TO:
roxane_almoric@anfcorp.com
See what it's like to #workathco • follow @workathco on Instagram & Facebook
Abercrombie & Fitch Co. is a leading global specialty retailer of high-quality, casual apparel for men, women and kids with an active, youthful lifestyle under its Abercrombie & Fitch, abercrombie kids, and Hollister Co. brands. A&F was founded in 1892 and is based in New Albany, Ohio. A&F sells merchandise through retail stores in the United States, Canada, Europe, Asia, Mexico, and the Middle East. The Company also operates e-commerce websites at www.abercrombie.com, www.abercrombiekids.com, www.hollisterco.com.
Sökord: butik*, butiksjobb, visualmerchandiser, vm, retail, detaljhandel, detaljhandeln, butikjobb, butiksjobb, mode, fashion, kläder, butikschef, butiksansvarig, assisterande, assistent, "Assisterande butikschef, vice, butiksarbete, butiksförsäljning, butiksförsäljare, butikssälj, butikssäljare, drift, driften, butikschefen, koncept, concept, marknad, mode*, kläd*, butiksekonomi, butiksekonom, ledare, ledarskap, trainee, team leader, teamleader, ledning, manager, management, chef, kundservice, service, jobb, jobba, medarbetare, work, karriär, job, arbete, träning, coach, coaching, management, trainer, tränare, universitet, universitetsutbildning, högskola, högskoleutbildning, engelska, säljledning, säljchef, försäljningschef, store, affär, butik, assistent store manager, Sverige, Sweden, international, internationell, internationellt, retail*, management, manager, fashion, fashion*, team, leader, supervisor, supervising,