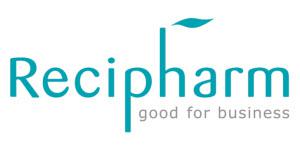 Analytical Chemist, Recipharm development in Uppsala - Recipharm
UPP


Recipharm Development in Uppsala is one of Recipharm's development facilities. The site is located in Uppsala, Sweden. Recipharm development has extensive experience in medical chemistry. The offering includes a wide array of services in chemical synthesis and analysis including some very demanding specialities such as impurity identification, extractables and leachables testing, ADC synthesis and analysis, the synthesis of tagged drugs for target fishing, and non-GMP scale up chemistry. The projects we work with are varied and require very good analytical and problem solving skills. You will be a part of a knowledgeable, diverse and international group in an expanding company.
Main duties:
For the analytical laboratory in Uppsala we are now searching for a motivated analytical chemist. You will be working closely with other analytical and synthetic chemists in your projects but will be expected to independently perform all project tasks from method development  to report writing and communication with customers. Your tasks will vary to include both quantitative and qualitative challenges and will always include laboratory work. Your work will include:
- Development of HPLC-UV, HPLC-MC, HRMS (q-ToF), analytical methods for quantitative and qualitative purposes.
- Analysis of study samples and report writing
- Instrument maintenance and trouble shooting
- Report both internally and to external customes in Swedish and English
- General laboratory activities
Qualifications:
- Solid experience with LCMSMS and HRMS (q-ToF)
- Solid experience with protein analysis characterization peptide mapping
- Solid experience in quantitative and/or qualitative analytical chemistry with previous experience in academia or the industry
- Good practical laboratory skills centred around chromatrography
- Good English and Swedish skills, both verbal and written
For more information please contact Lucia Kovac (head of analytical laboratory)  at email:

lucia.kovac@recipharm.com

Welcome with your job application no later than January 30, 2020. We will interview on and on going basis why the position may be filled before last application date.
 
 
 



Om Recipharm
Recipharm är ett ledande CDMO-företag (Contract Development and Manufacturing Organisation) inom läkemedelsindustrin och har nästan 7 000 anställda. Recipharm erbjuder tillverkningstjänster av läkemedel i olika former, produktion av material till kliniska prövningar och API:er, samt farmaceutisk produktutveckling. Recipharm tillverkar flera hundra olika produkter åt såväl stora läkemedelsföretag som mindre utvecklingsbolag. Bolaget omsätter cirka 7,3 miljarder kronor och har utvecklings- och tillverknings-anläggningar i Frankrike, Indien, Israel, Italien, Portugal, Spanien, Storbritannien, Sverige, Tyskland och USA med huvudkontor i Stockholm, Sverige. Recipharms B-aktie (RECI B) är noterad på Nasdaq Stockholm.
För mer information besök företagets hemsida www.recipharm.com