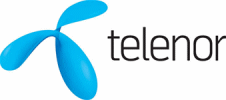 Agile Coach - Telenor Sverige AB
Stockholm, STHM 11645
Who we are
Telenor is here to connect you to what matters most, and by doing so, empowering societies. As a Telenor employee, you will be part of a large, international organization that goes beyond providing telco service to customers – we want to play an important role in the societies we serve. Being connected can change your life, and we're serious about helping our services make the widest possible impact.  
We have just started our Agile journey within consumer marketing and we have today 10 squads working in three tribes, providing communication to existing and potential customers through our digital platforms and channels. We are a fast paced environment, in the middle of a company wide transformation, where old ways of working are challenged and IT and business are collaborating closer than ever.
To support this agile transformation we are now looking for a highly motivated Agile Coach to join our consumer marketing organization.
Does this souud like a motivating challenge? Please continue reading!
What you'll do
Your job as Agile Coach will consist of supporting and guiding marketing teams, scrum masters, product owners, chapter leads, tribe leads and consumer management team on the continuing journey of adopting Agile ways of working. You will be the hands-on organizational coach and leadership mentor that actively support teams to reach higher levels of performance. The job will include:
Continuously educate organization in agile values and methodologies
Facilitate workshops, retrospectives and attend team stand-ups
Have coaching sessions with product owners, scrum masters and tribe leads
Support the process of continuous improvements and Agile adoption in tribes and squads
Help teams and tribes visualize progress, dependencies and improvements
Continuously challenge the teams and tribes status-quo.
To succeed in this role you need to have a deep understanding of communication, group dynamics and different Agile approaches. You do not believe that there is one single truth on how to embrace Agile, so you have the ability to shift communication and coaching style to fit varying contexts, situational needs and audiences.  
Who you are
We believe that you have worked as an Agile Coach for a number of years and that you are very passionate for Lean and Agile methods. You have an extensive toolbox of different Agile approaches that help teams increase performance. As a person you are not afraid to present your outside perspective, challenge the status quo and drive continuous improvement. You have a strong desire to help teams and individuals to grow and you are comfortable helping others to deal with situations of conflict, ambiguity, and uncertainty. We expect you to be a "do:er" and get hands-on in the teams to solve problems if necessary.
It will be considered as an advantage if you have experience coaching teams working with marketing, sales or HR in a fast-paced, sales oriented business.
Relevant qualifications
3+ years of hands-on experience working as an Agile Coach
Experience with different agile frameworks e.g. SAFe, Scrum, Kanban.
Experience from agile transformations within large organizations
Excellent facilitation and teaching skills, comfortable presenting in front of large groups
Fluent in Swedish and English
Our promise
You will get the opportunity to work hands-on with our Agile transformation. We promise you that you will not be bored and that you will constantly learn and develop, both in your role as Scrum Master and as a person.
A balanced workforce is key to our success. To secure that, we're committed to fostering a working environment where our employees are supported and empowered in all areas of their work. We promise you a company eager to learn and rapidly adapt to a digital world where you will be welcomed into a skilled team of professional and knowledgeable colleagues. In addition, you will get:
A flexible way of work - have a lunch workout without having to rush back, be able to leave/pick up the kids from school? This is no problem if you make sure your team is happy and you perform and deliver your work.
A generous health and benefit package with for example wellness grant, health insurance, "give me a break"-days, employee discounts, regular health checks, occupational pension and much more.
Development programs to deepen your knowledge and broaden the competence.
A team and chapter of motivated and helpful colleagues who support each other and help each other succeed.
Come join us now
If you are interested and/or would like to know more, please contact Sigrun Tjönn, +46 73 441 74 69, sigrun.tjonn@telenor.se Don't send your CV by email – these will not be evaluated. 
Good to know
Application deadline: We evaluate candidates continuously so please apply today
Location: Solna, Stockholm, Sweden
According to Telenor's policy, we conduct background checks on the final candidate for all recruitments