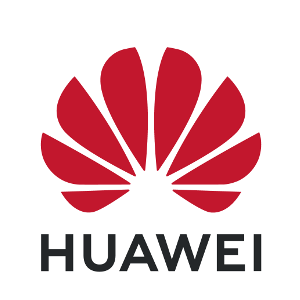 Account Manager - Huawei Technologies
Stockholm, STHM 164 46
Do you want to work for one of the world largest ICT companies in the world? Do you want to be part of a digital transformation era to become one of the biggest and be part of a successful team driving business forward? Are you a positive person with very high energy level? Are you passionate about sales and customer relations – then you are the one we look for as our new Account Manager.
At Huawei we are extremely customer centric since our customers are the main thing that makes us successful and motivates us to invent new solutions and products.
Huawei announced its Enterprise Business in 2011 and we are rapidly growing to build an open, flexible and secure platform in the enterprise market to orchestrate a sustainable, multi-win ecosystem. Huawei Enterprise business is committed to help customers from a variety of industries – including government and public sectors, finance, energy and transportation– stay ahead in the new ICT era, and jointly build a Better Connected World.
You will be part of a team of over 50 persons and responsible for the development and execution of the customer's strategy and business plan achieving short and long term business results. Building strong customer relationships and keep abreast of market trends are key indicator of success in this role
Key responsibilities:
The main responsibility will be to identify new customers challenges and assist them in solving these with Huawei, and our partner eco-systems, products and solutions
Responsible for developing strategic plans, target (breakthrough, sales order/revenue) achievement
Responsible for customer relationship development & management
Deep Project engagement as core team member
Create healthy partnership Eco-system for dedicated client or sector
Design and execute customer marketing planning
Essential Requirements:
Excellent experience and knowledge in how to identify new projects at new customers
High and positive energy level
Working experience in marketing, electronics, communication, computer science or other related industries
Minimum 3 years IT sector sale experience
Strong sales acumen, proven success in building and developing a deliverable sales pipeline, as well as developing long term relationships
Project operation experience, be familiar with enterprise solution/product
Fluent English and Swedish is required
Be comfortable in a target driven environment
Like cross culture working environment
Be open-minded and generous in sharing YOUR individual strengths to the team – and in return willing to learn from the current team.
Your personality and attitude is however the most important factor to be successful at Huawei and in your role!
The position is based in Stockholm, Sweden.
You will be working in a good work atmosphere in a future-oriented company with enthusiastic co-workers worldwide. Huawei is offering you a professional career in a leading multinational telecommunications company with a very compelling salary and benefits and the opportunity to grow within Huawei – both in Sweden and abroad.


If you are applying Huawei position, please click here to see Huawei GDPR privacy statement for a candidate: http://career.huawei.com/reccampportal/portal/hrd/ceen_rec_all.html